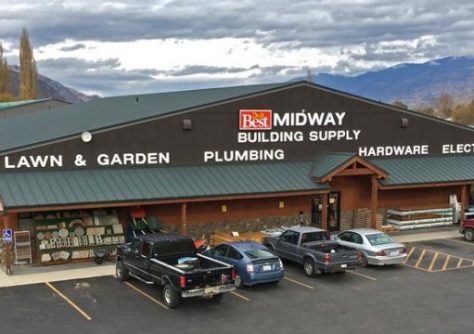 © Midway Building Supply
Midway Building Supply Acquired by TAL Holdings
By /
TAL Holdings, a growing collection of family-owned building supply stores in the Pacific Northwest, has struck an agreement in principle to buy Midway Building Supply, a three-store chain with locations in Tonasket, Oroville, and Republic, Washington.
"We could not be more excited to welcome Midway Building Supply to our family of brands," said Jason Blair, CEO of TAL Holdings.
"Over the 64 years that Midway has been in business, they have continued to grow and support the communities they serve, fitting perfectly into TAL's 'helping build better communities' model."
Midway Building Supply began in 1958 as Midway Tile, a maker of concrete well tile in Ellisforde, Washington.
Myrtle and Don Wood Jr., the company's founders, changed the company's course after purchasing their first load of lumber in 1965, and the company eventually became Midway Building Supply.
Chris Wood, the third-generation owner, joined Midway in 1984 and took over as president in 1988.
Midway expanded to Oroville in 1989 under Wood's direction, relocated the Ellisforde branch to Tonasket in 2001, and opened the Republic location in 2017.
Wood will remain with the Midway team after the acquisition is completed.
"We feel like we found a partner in TAL who places the same emphasis on people and community as we do here at Midway."
"Joining forces with TAL will give our team more growth opportunities and allow us to broaden our reach and product offerings, allowing us to even better serve our customers," said Wood.
Midway Building Supply will resume operations as part of the TAL family of brands on February 28 after a transition period, under the current name Midway Building Supply.
"This is a great acquisition for TAL."
"The Midway team is a perfect addition as we continue to expand our footprint in the Pacific Northwest and strengthen our commanding presence in the North Central Washington market," Blair added.