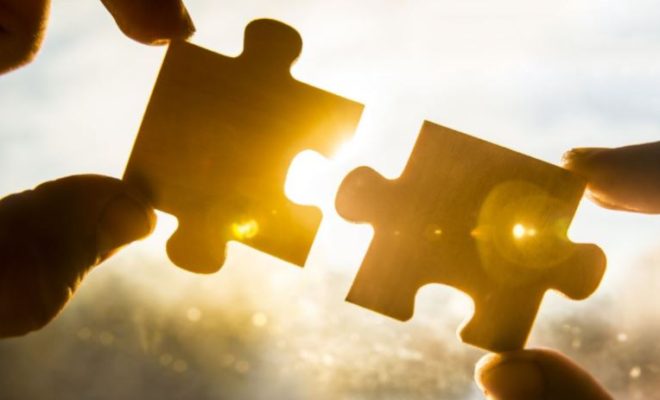 Nucor to Acquire C.H.I. Overhead Doors from KKR
By /
Nucor Corporation announced that it has entered into an agreement to acquire C.H.I. Overhead Doors (C.H.I. ), a leading manufacturer of overhead doors for residential and commercial markets in the United States and Canada, from an affiliate of investment funds managed by Kohlberg Kravis Roberts & Co. L.P.
The acquisition is valued at $3 billion, which is nearly 13 times C.H.I.'s expected trailing twelve-month EBITDA at the time of closing.
The acquisition is scheduled to occur in June or soon after, subject to regulatory clearances and standard closing conditions, and will be immediately accretive to earnings in the first year of ownership.
"Acquiring C.H.I. is another step in our long-term strategy to expand into areas that are a natural extension of our business and leverage our efficient manufacturing model. C.H.I. is a highly profitable organization built with an amazing team and culture. It has consistently proven its strength and competitive advantages due to its broad product suite, very short lead times, robust delivery infrastructure and focused customer service," Nucor Corporation President and Chief Executive Officer Leon Topalian stated.
"Acquiring C.H.I. allows Nucor to further enhance its already diverse range of businesses that provide end market solutions to the construction and infrastructure markets. As with the acquisitions Nucor made in the past year in insulated metal panels and racking, C.H.I. increases the overall long-run value of the organization with businesses that have strong free cash flow characteristics, robust growth prospects and fit with Nucor's capabilities."
C.H.I. manufactures overhead door products for residential and commercial uses, as well as commercial and industrial rolling steel and rubber doors.
The company employs about 800 people in two production sites in Arthur, Illinois, and Terre Haute, Indiana, as well as regional warehouses in California, Colorado, New Hampshire, and New Jersey.
C.H.I. is able to maintain minimal inventory levels and achieve industry-leading fulfillment times while delivering direct delivery to clients thanks to a highly diverse nationwide customer network of professional garage door dealers.
The overhead door market is a $5 billion growing business with residential and non-residential exposure through new construction, maintenance and remodel applications.
Commercial overhead doors are utilized in warehouse and retail, two industries where Nucor has recently focused its efforts with value-added products such as insulated metal panels (CENTRIA, Metl-Span, and TrueCore trademarks) and steel racking solutions (Hannibal Industries and Elite Storage Solutions).
The C.H.I. acquisition is expected to benefit from Nucor's recent paint line investments at its sheet mills in Hickman, Arkansas, and Crawfordsville, Indiana.
"We believe C.H.I. has great potential to not only continue but accelerate its history of growth and bring supply chain efficiencies by leveraging Nucor's footprint and existing product channels. Our companies have strong cultural similarities, and we are excited that the senior management team will continue to lead the company. We look forward to working with C.H.I.'s experienced team to realize these market opportunities and grow the business," Topalian continues.
Nucor Corporation's financial advisor was Moelis & Company LLC, and its legal counsel was Moore & Van Allen PLLC, for this transaction.
A.W. Graham Lumber LLC

Home of Dirt Cheap Prices! Shop for quality dimensional lumbers, spf framing lumber, stud and precut framing, syp lumber, lumber treated, Osb, advantech, zip and blue plus,, lumber pine and knotty pine, pine patterns, Fencing, fence post, fence boards, cargo containers, steel rebar and shapes, columns post and railing, kitchen cabinets, vinyl sliding, hardwood flooring, & other quality home improvement materials at the lowest price.

Shop online at Grahamlumber.com