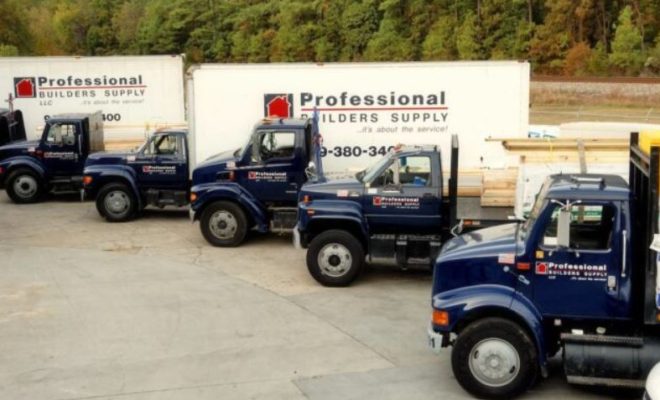 © Professional Builders Supply (PBS)
Professional Builders Supply Establishes Distribution Center in Charlotte
By /
Professional Builders Supply (PBS) has opened a new distribution facility in Charlotte, North Carolina, to increase its capacity and product offering in the market. The exterior trim and siding products will be the focus of the distribution center.
The new facility, which will be located between PBS Charlotte's two existing locations, will specialize in exterior trim and siding products, including a full complement of James Hardie ColorPlus and LP SmartSide.
According to the company, Bob Gordon, market president of PBS Charlotte, and his team will be in charge of the location.
Van Isley, CEO of PBS, in a statement, "We are excited about this new facility and have made a significant investment in depth and breadth of inventory to demonstrate our commitment to the siding category."
PBS, based in Raleigh, North Carolina, sells and distributes residential and commercial building materials from 14 locations in North Carolina, South Carolina, and Georgia. The dealer's annual revenue is around $500 million.
"We are well-positioned to provide a level of service that is unequaled in the Charlotte market.", Isley continued.
PBS announced in March that it had expanded its footprint in the North Carolina Triangle region by opening a distribution facility between Bensen and Dunn, North Carolina, stocking lumber, siding, interior trim, hardware, and other building materials.