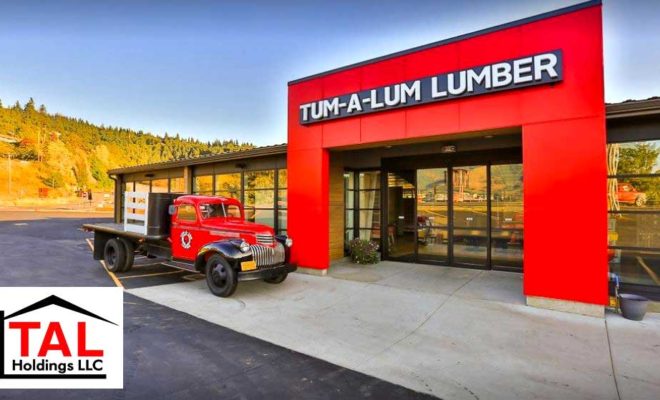 © TAL Holdings
TAL Holdings to Acquire Elma's Bayview Building Materials
By /
TAL Holdings, a 15-store home improvement with seven operational brands in Washington, Oregon, Idaho, and Montana, has struck an agreement in principle to buy Elma, Washington-based Bayview Building Materials.
Following a transition period, Bayview will reopen on January 31 as part of the TAL family of companies.
Robert E. Bush and Vic Druzianich founded Bayview Lumber Company in Elma in 1964. Robert E. Bush received the Congressional Medal of Honor during WWII and was featured in Tom Brokaw's book The Greatest Generation.
Rick Bush, Robert's son, bought Bayview Lumber Co. in 1985.
In 2003, Rick Jensen and Jim Depretto bought Bayview in Elma.
Bayview began as a full-service hardware store and lumberyard, supplying the building material needs of builders, remodelers, and do-it-yourselfers.
Jensen and Depretto expanded their activities in Elma and now include a 12,000 square foot retail showroom and a 3-acre lumber yard that supplies the area's building material needs.
"We are honored to welcome the Bayview team to the TAL family," saidTAL Holdings CEO Jason Blair.
"Bayview is a successful business with product offerings that include a complete hardware store, large lawn and garden facility and rental center in addition to their full assortment of lumber and building materials. Their diverse product mix, experienced teams, and solid market reputation makes Bayview an excellent fit for TAL Because of their strong brand recognition, they will continue to operate under the name of Bayview Building Materials of Elma," Blair added.
"Our goal has been to provide our valued customers unsurpassed value, selection, and service. We see these same core values at TAL. We look forward to joining forces with TAL to continue our growth and gain valuable resources and opportunities." Rick Jensen, co-owner of Bayview stated.
"We are excited to partner with Bayview and strengthen our presence in Washington." Blair continued.
Badger Building Center, Browne's Home Center, Gerretsen Building Supply, Lake Chelan Building Supply, Marson and Marson Lumber, Mount Vernon Building Center, and Tum-A-Lum Lumber are among the brands owned by TAL, which is headquartered in Vancouver, Washington.