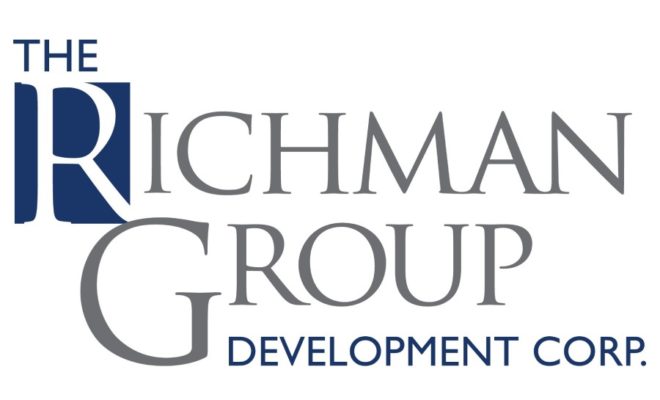 © The Richman Group
The Richman Group Announces The Landings' Opening
By /
The Richman Group, an apartment development innovator, and Richman Property Services, a national leader in multifamily management, recently celebrated the ribbon-cutting for The Landings, their newest affordable community in the south Miami suburb of Homestead.
Homestead Mayor Steven Losner, Homestead Vice Mayor Julio Guzman, and Miami-Dade County Commissioner Danielle Cohen Higgin attended the ribbon-cutting ceremony.
Cynthia Taylor, a Landings resident, spoke to the crowd about why this community is so important to the area.
The Landings is a garden-style apartment community with 101 units.
It was redeveloped from a decommissioned apartment complex after a 16-month renovation in collaboration with Miami-Dade County.
The project reduced much of the previous structure to its skeleton. The Landings is a nearly brand-new community after structural improvements, including nearly 1,500 new concrete support columns, new roofing, drywall, upgraded HVAC, and full interior and amenity makeovers.
"This redevelopment project was a substantial undertaking, particularly given the supply issues and logistical challenges presented during the pandemic," Kristin Miller, President of The Richman Group Development Corporation, said.
"However, we recognized the critical need for affordable housing in this market and created a community that provides an unparalleled resident experience. The Landings' attention to detail raises the bar for affordable housing in the region, and we were thrilled to bring this remarkable community online."
The Landings, located at 301 NE 11th Street in a quiet residential neighborhood, puts residents close to retail at Homestead Towne Square, Florida Keys Outlet Marketplace, Southland Mall, Homestead Pavilion, and Portofino Plaza.
Angelo Mistretta Park is a short walk away, and Harris Field Park, James Archer Smith Park, and J.D. Redd Park are only a few blocks away.
Chefs on the Run, White Lion Café, Portofino Coal Fired Pizza, Redlander, and The Whistle Stop are among the nearby dining options.
Homestead is the southern gateway to the Florida Keys and is sandwiched between two national parks: Biscayne National Park to the east and Everglades National Park to the west.
The nearby US Highway 1 provides regional connectivity, leading north to Miami and south to Key Largo.
The Landings has one-, two-, and three-bedroom apartments ranging in size from 728 to 934 square feet. Fully equipped kitchens, elevated 9-foot ceilings, designer vinyl flooring, and balconies on select homes are standard.
A central courtyard with a resort-style swimming pool, barbecue grills, a picnic area, an expansive lawn area, a completely renovated clubhouse, bocce courts, and a children's playground is the community's crown jewel.
Residents can also take advantage of a convenient laundry facility and 24-hour maintenance service.
Liberty Cedar

Leading top quality specialty wood products, tropical lumbers & domestic hardwoods, custom milling and flooring, trim packages, timbers and other materials serving Rhode Island, Massachusetts, Connecticut, and Long Island with excellent customer service. Delivery to other areas via common carrier.

Order online at Libertycedar.com