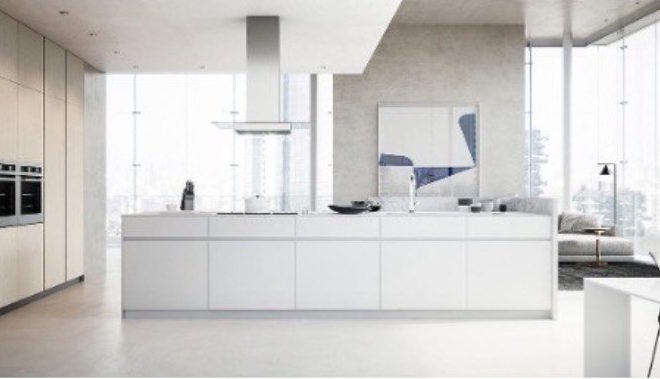 © MandiCasa
Dario Snaidero Introduces a New Brand – MandiCasa
By /
MandiCasa announced a new initiative launched by Dario Snaidero and his corporate team that will offer first-to-market exclusive collections as well as top-quality products from a variety of premium Italian suppliers.
Dario Snaidero's Italian family heritage, a deep commitment to improving the quality of life at home, and more than 45 years of experience and success in the North American market all come together in the new brand.
"I am extremely proud and excited to launch MandiCasa," said MandiCasa Founder Dario Snaidero.
"The design industry is constantly changing, and the time has come for our family in America to launch a new venture focused on the needs of the North American luxury market. We've spent the last few years meeting with manufacturers all over Italy in order to broaden our offering of high-quality designs. Most importantly, MandiCasa will continue to provide the personalized service for which our family-run business has always been known."
MandiCasa will debut seven kitchen designs ranging from modern to transitional, all with the sophisticated aesthetic that defines the new brand.
Each design is fully customizable via a wide range of accessories and materials, allowing designers and homeowners to create bespoke solutions that meet their specific requirements.
MandiCasa will be distributing a variety of home essentials from top-tier Italian suppliers, in addition to its exclusive kitchen designs.
This includes one-of-a-kind and innovative designs for the bathroom, closet, and brand-new interior door designs for 2022, all with a wide range of customizable finishes and accessories to ensure that every room in the house is as functional as it is beautiful.
MandiCasa will continue to be supported by the same dedicated team of trusted professionals at their corporate headquarters in Los Angeles, as well as in newly renovated showrooms in major markets such as New York City, Los Angeles, and Miami.
Kelly's House & Home

Shop online with Kelly's! Bahamas' largest department store with 16 departments ranging from fine china to hardware, water tanks to bath towels. Whether you're getting married, expecting a baby, painting your house or planting a garden, Kelly's has all you need. And don't forget the toys; we have the best selection in Nassau.

Shop online at Kellysbahamas.com