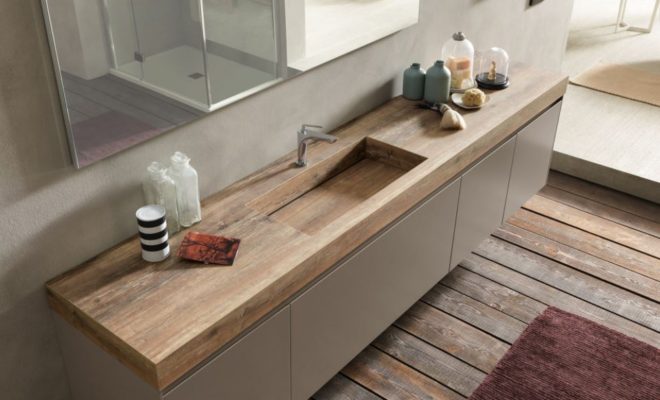 © Urban standard height showpiece / hastingstilebath.com
Hastings Tile & Bath Launches Integrated Sinks and Pedestal Basins to Urban Collection
By /
Hastings Tile & Bath launched their latest line of sinks for its urban bath collection. This includes pedestal sinks, basin sinks, and integrated sink options for vanities.
The combined countertops come in various sink styles and solid surface types, which include:
Porcelain
High-pressure laminate
Cement resin
Fenix, a soft-touch material similar to high-pressure laminate.
These are available across all surface types, the sinks and countertops come in more than 100 colors and color combinations.
The Urban pedestal sinks are single, solid units that have mitered basin edges and crisp, geometric lines.
The sinks come in three different materials such as:
Corian stone composite, which comes in matte white or matte black
Porcelain, which comes in seven stone-look and eight marble-look finishes
High-pressure laminate, which comes in three finishes.
The basin sinks have three style options.
The Morris solid-surface vessel basins are available in matte or gloss white.
Customers have an option of a drain cover tray in all HPL or Fenix finishes to complement countertops.
This results in the feeling of looking through the sink to the countertop.
The Modo basins come in a stone- or marble-look finish in HPL or porcelain.
The Blade 18 comes in five ceramic finishes.