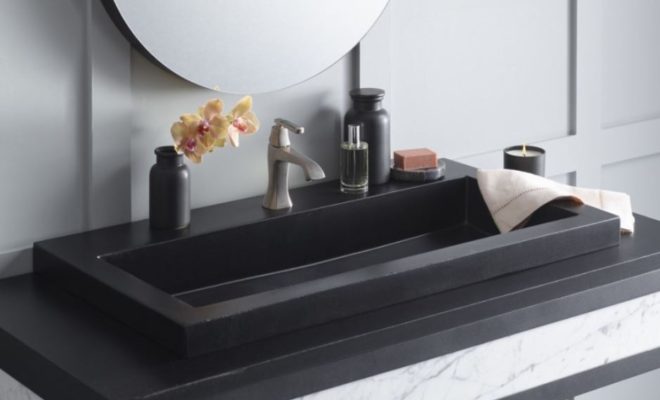 © Native Trails / Nativetrailshome.com
Native Trails Expands Nativestone Line With a Charcoal Finish
By /
Native Trails has introduced a new rich black Charcoal finish to its NativeStone stink and tub collection, which will be available in North American showrooms in July.
NativeStone's concrete sink and tub collections are made from a one-of-a-kind combination of cement and natural jute fiber.
NativeStone is made from a unique combination of cement and jute, a natural, renewable vegetable fiber.
"Our NativeStone Collection embodies our core values of sustainability and bridging cultures," Naomi Neilson, Native Trails' founder, and CEO said.
"With its dramatic color, rich texture, and naturally industrial appeal, the new Charcoal finish is going to be a showstopper in any kitchen or bathroom."
According to the manufacturer, NativeStone products are 40% lighter than traditional concrete, as well as stronger and more environmentally friendly to produce.
Finishes such as Pearl, Ash, Slate, and Earth, in addition to Charcoal, are available.
The NativeStone shield, which provides a protective barrier against stains, scratches, water, oils, acids, and food, is used to seal each product.