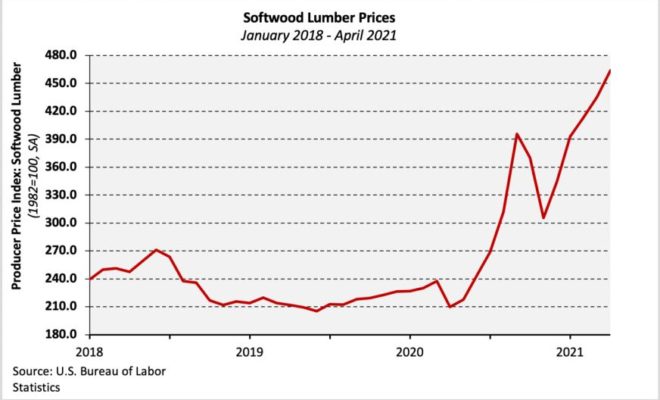 NAHB: Softwood Lumber Prices Still Rising in April
By /
Softwood lumber prices have risen by 121.1 percent year on year.
According to the latest Producer Price Index (PPI) released by the Bureau of Labor Statistics, prices paid for goods used in residential construction increased by 1.7 percent in April and by 12.4 percent over the previous year.
According to the National Association of Home Builders, softwood lumber prices increased 6.5 percent in April, setting a new high for the third consecutive month (NAHB).
Since November 2020, lumber prices have risen by 52.0 percent.
According to the NAHB, cross-border purchasers have been impacted by the strength of the US dollar relative to the Canadian dollar, in addition to nominal price movements and tariffs on Canadian lumber.
The USD has fallen 5.0 percent year to date and 13.1 percent in the last year.