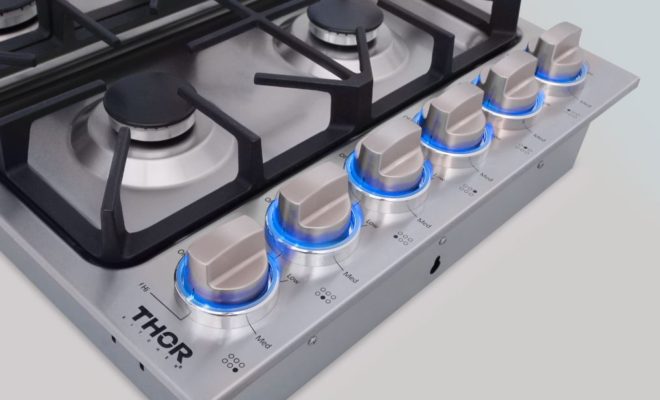 © Photo from THOR Kitchen / thorkitchen.com
THOR Kitchen Provides New Drop-In Professional Gas Cooktops
By /
THOR Kitchen broadened its professional appliance series with its latest Professional Drop-In Gas Cooktops.
These come in a 30-inch size and four burners or a 36-inch size along with six burners.
"Cooktops are popular in kitchen design because they open up counterspace and can be installed anywhere within the space, and we saw an area of opportunity for a professional product that offers a masculine design palette," Kyle You said, managing director of THOR Kitchen.
The unit's clean look and minimal curves were made to create a strong and masculine appearance.
This complements modern kitchens. The metal cooktop knobs were placed at the top of the unit for users to access it easily.
This lights blue when someone is using it.
Each piece comes with a durable and rust-proof stainless steel finish, a one-piece spill tray, and high-intensity 18,000 Btu burners.
"With a growing trend of men spending more time in the kitchen, THOR's new Drop-In Gas Cooktops combine premium features like high-powered burners and continuous cast-iron grates with an industrial design appearance to appeal to his style," Kyle You continued.