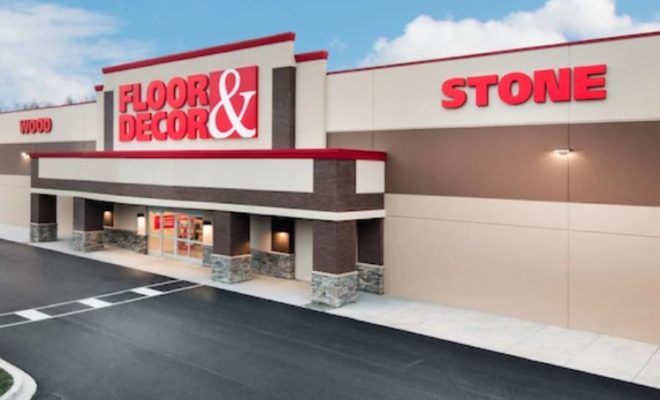 © flooranddecor.com
Floor & Decor Opens Connecticut's First Warehouse Store
By /
The specialty flooring retailer invites professional customers to schedule tours of the new location and meet the pro services team. Floor & Decor, a hardwood flooring specialty retailer, is growing while targeting professional customers.
On March 31, the company's newest location in Danbury, Connecticut, will open its doors. In 31 states, Floor & Decor has 133 warehouse stores and two design studios. This is the first Connecticut store for the Atlanta-based retailer.
The new 75,000-square-foot Floor & Decor warehouse store and design center will open with a team of about 50 full-time and part-time associates led by Kristopher Gregory, the store's chief executive merchant.
"Floor & Decor is thrilled to open our doors in Danbury," said Gregory. "With the launch of our first store in Connecticut, we are excited to introduce both Professional customers, as well as Homeowners, to our one-stop solution for their flooring needs with an extensive selection of in-stock trend-right flooring options. We offer unmatched service and quality flooring at unbeatable prices. With our free design services, we look forward to helping every customer turn their vision into reality."
Tile, natural wood, natural stone, laminate, and luxury vinyl plank flooring are all available at Floor & Decor stores.
In addition, the retailer carries the tools, decorative materials, wall tile, and related accessories needed for hard-surface flooring projects.
Stores stock over a million square feet of flooring and provide free design services as well as a dedicated pro sales team.
Calling All Pros
Floor & Decor stated that it appreciates builders, contractors, architects, designers, remodelers, and installers, and that professionals are invited to schedule personal tours of the new location and meet its PRO Services Team.
Gregory added "Building relationships with our local professionals is very important to us. Their success is our success. The store tours and giveaways give us a chance to support our community and tell them about our PRO Premier Rewards and all the benefits it can bring to their business."
Customers who schedule a tour with the retailer will be eligible to win prizes such as tablets, gift cards, drones, gaming systems, and the chance to win a Chevrolet Colorado truck.