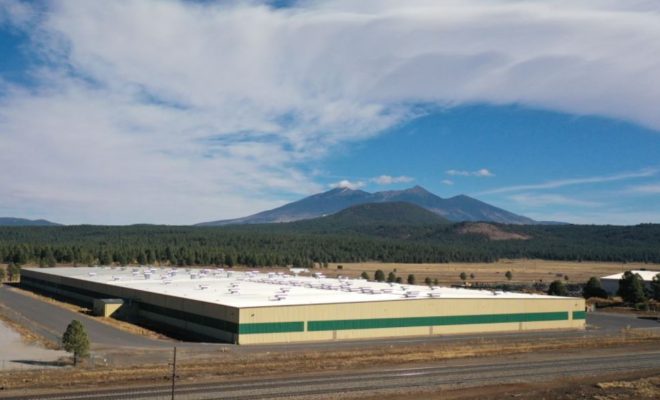 © Photo from Good Earth Power AZ
New Good Earth Power Milling Facility to Open in Arizona
By /
Good Earth Power AZ through NewLife Forest Products, bought a 425,000-sq. ft. industrial manufacturing center in Bellemont AZ. The company is converting it into a 35-acre sawmill.
The facility has approximately 200 employees at full capacity.
The mill plans a March start-up. It has the capacity to produce 120 million bd. ft. of lumber yearly, along with engineered wood products.
It will boost the regional log processing capacity required to restore 2.4 million acres of wildfire-susceptible forest land.
The company will do this in partnership with the U.S. Forest Service under the Four Forest Restoration Initiative.
The facility will include:
Sawmill
Planer mill
Dry kilns
EWP lines
A room for warehousing and staging high-value products
There will also be a rail spur added
Private equity firm Lateral Investment Management, San Mateo CA will back this move by Good Earth Power AZ and NewLife Forest Products.