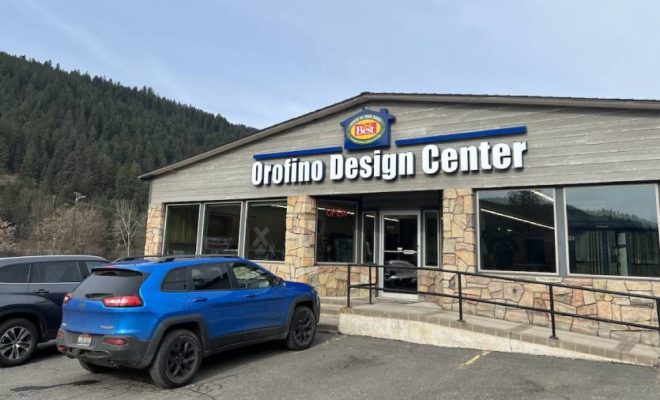 © Orofino Builders Supply
Orofino Builders Supply Acquired by TAL Holdings
By /
TAL Holdings, one of the Pacific Northwest's fastest-growing family-owned building material centers, has reached an agreement in principle to acquire Orofino Builders Supply (Orofino), a five-store chain with locations in Grangeville, Kamiah, Lewiston, and Orofino, Idaho.
"I am delighted to welcome Orofino to the TAL family of brands," TAL Holdings CEO Jason Blair said. "Orofino's values, culture, and emphasis on the community are an excellent match for TAL.
"We are overjoyed to be collaborating with such a well-established company and expanding our presence in the Idaho market."
Orofino was founded in 1928 when Oren Crockett purchased a stake in the JM Bryant store in Orofino, Idaho. In 1930, Oren and his wife, Nell, purchased John Bryant's business and established Crockett's Hardware.
The Crockett family grew the business from a small neighborhood hardware store to a five-store operation that includes hardware stores, lumberyards, and design centers over four generations.
Will Crockett, the current owner, has carried on his family's tradition of prioritizing the needs of the customers.
"Finding the right partner was critical to us." TAL recognizes the importance of upholding our legacy while also investing in future growth.
"We are thrilled to be able to leverage the resources and scale of a larger organization," he said.
"Orofino will open as part of the TAL family on April 11, 2022, and the name will be transitioned to Best Built Builders Supply in the coming months," Blair said.
"At the moment, Orofino goes by several different names. Will and his team initiated the change before acquisition discussions began, which will unify the brand and create consistency for employees and customers. We will continue to use the Windows, Doors & More Store branding as a sub-brand of Best Built Builders Supply for design centers."
TAL Holdings, based in Vancouver, Washington, is a family-owned company with 19 home improvement stores spread across the Pacific Northwest.
Badger Building Center, Bayview Building Supply of Elma, Browne's Home Center, Gerretsen Building Supply, Lake Chelan Building Supply, Marson and Marson Lumber, Midway Building Supply, Mount Vernon Building Center, and Tum-A-Lum Lumber are among TAL's brands.