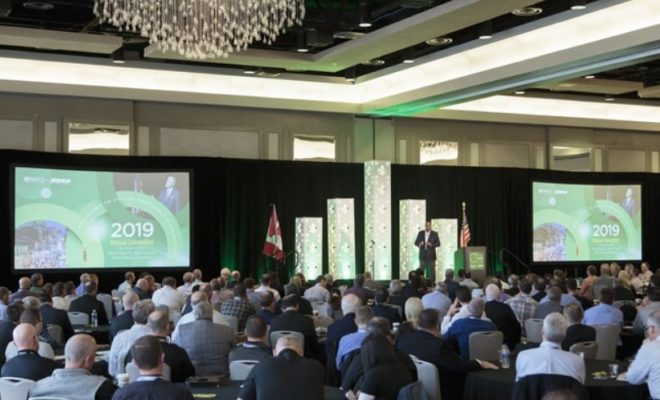 The NBMDA is Planning an in-person Convention in Dallas from November 2-4
By /
The North American Building Material Distribution Association (NBMDA) has announced that the 2021 NBMDA Annual Convention will be held in-person at the Hilton Anatole in Dallas, Texas, from November 2-4, 2021.
Following its virtual event in the fall of 2020, the association hopes to provide a forum for the industry's wholesale distributors and partner suppliers to reconnect this fall at a live event.
The 2021 NBMDA Annual Convention will bring together distributors and suppliers serving the interior building material, cabinetry, and woodworking markets to educate themselves on supply chain trends, share best practices, deepen relationships with current suppliers, and open dialogue with potential new sources of supply.
The annual event brings together distributor and manufacturer executives to evaluate their partnership while also confirming growth plans for the coming year.
Kevin Gammonley, executive vice president of the NBMDA stated that "Our members are really looking forward to meeting face to face with their peers and trading partners,".
"More so than in a normal year, there is pent-up demand for interpersonal connection and a live forum to address challenges and opportunities in the distribution channel." Gammonley continued.
Private, pre-scheduled meetings between distributors and suppliers will be a key component of this year's event.
Suppliers, both members and non-members, can now reserve tabletop booths for this fall. To ensure the safety and well-being of all attendees, extensive security measures will be put in place.
The registration period will begin in July. Visit www.distributorconvention.org for more information.