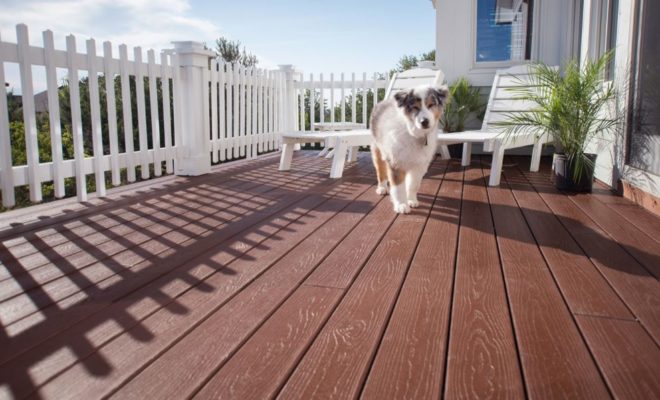 © Phot by envisiondecking.com
Envision Decking Collaborates with Hawkeye Distribution
By /
Envision composite decking will be distributed by Hawkeye to dealer customers in Iowa, Nebraska, South Dakota, and Minnesota.
According to Jerry Barth, Hawkeye Distribution's inside sales. "We are excited to offer Envision composite decking to our customers,".
"We pride ourselves on offering the highest quality products, and Envision is a great addition to our product mix. Its proven performance and style is perfect for our region." Barth continued.
Envision Building Products, a producer of composite decking and railing products, has announced a new partnership with Hawkeye Distribution.
Hawkeye Distribution, based in Sioux City, Iowa, will sell Envision composite decking to dealers in Iowa, Nebraska, South Dakota, and Minnesota.
Envision's Distinction and Expression decking collections, as well as the EverClip Hidden Fastener System and Envision's Color Match Composite Deck Screws, will be available through Hawkeye Distribution.
"This is a great partnership between two Midwest companies," stated Shara Gamble, Envision's vice president of sales and marketing. "We're excited about the opportunity with Hawkeye and look forward to developing relationships with their dealers and contractors out in the field."
Envision composite decking is built on its EverGrain Core and features deep, non-repeating grains in each board, as well as its exclusive Compress Technology, which uses tremendous heat and pressure to squeeze out air pockets and physically bond the materials together.
Envision's decking lines range from the Distinction Collection, which features various shades and bright highlights, to the Ridge Premium, which is more affordable, and the classic, uncapped EverGrain.