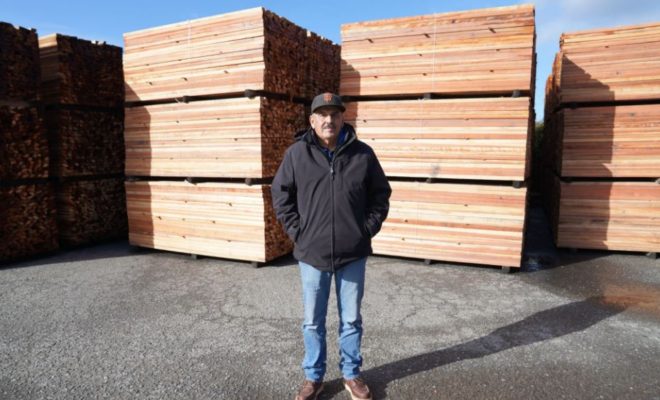 Following his retirement, Yurok elder Joe Lindgren sold his environmentally friendly business to the Tribe.
Yurok Tribe Buys Redwood Mill from Tribal Elder
By /
The Yurok Tribe bought redwood lath manufacturer Lindgren Lumber Co., Arcata CA, from its owner, Joe Lindgren.
"The Lindgren Lumber Co. has a longstanding reputation as a premier producer of finest quality redwood products," said Joseph L. James, chairman of the Yurok Tribe.
Lindgren, a Tribe elder, retired last year after managing his mill for almost three decades.
He will remain as an unpaid advisor "to ensure that the mill continues to perform at full capacity during and after the transition."
"We added this business to our economic development portfolio because it is a successful enterprise with an exemplary environmental track record. We will not be altering the operation of the company. However, we have a plan to capitalize on existing business relationships to bring the well-established brand into new markets," said Joseph L. James.
The Lindgren Lumber was established in 1993 and employs over 20 workers.
Several of which have stayed with the company for many years.
Liberty Cedar

Leading top quality specialty wood products, tropical lumbers & domestic hardwoods, custom milling and flooring, trim packages, timbers and other materials serving Rhode Island, Massachusetts, Connecticut, and Long Island with excellent customer service. Delivery to other areas via common carrier.

Order online at Libertycedar.com