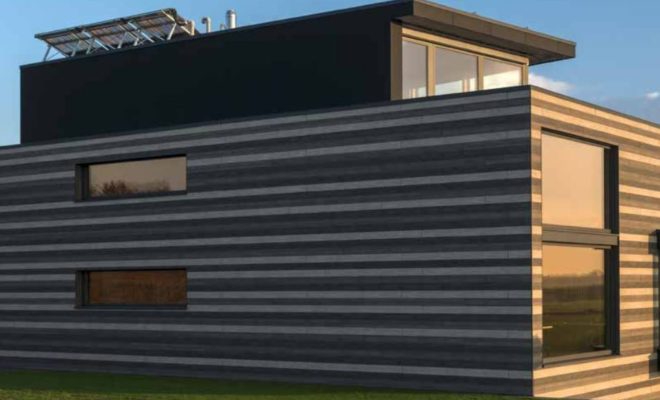 © Photo from Pura® NFC / pura-nfc.com
Trespa Includes Two Light-Diffusing Lumen Colors to its Pura NFC Siding Product
By /
Trespa included two new colors from its Lumen décor collection, the PUL9000 Metropolis Black and PUL2581 New York Grey.
These are added to the Pura NFC range of high-pressure laminate siding for low-rise commercial and residential properties.
"Grey continues to be the hottest neutral in home design, while black brings an air of sophistication and drama to a home's exterior," said senior design manager for Formica Surfaces, FENIX, and Trespa Brands, Gerri Chmiel.
The Lumen collection launched in Trespa's Meteon cladding panels in 2015.
According to the company, it was made to disperse light across a matte surface.
This creates a soft illumination across a saturated color finish.
"Metropolis Black and New York Grey are excellent additions to the Pura NFC collection, providing even more options for beautiful and durable exterior siding," said Gerri Chmiel.
All Pura NFC kits include a full set of color-matched matte system components.
For easy installation, the package includes screws and profile.
Customers can get glossy specular or weathered oblique finishes upon request.
"In a housing market that demands curb appeal, nothing speaks to builders and homeowners more than a product that combines beauty and long-lasting durability," said Todd Vezina, commercial vice president, Trespa North America.
All Pura NFC products underwent durability lab testing.
They require little maintenance and don't need repainting or touch-ups.
"The new Lumen colors ensure that homes and buildings will both stand out and stand up to nature's biggest challenges," continued Todd Vezina.