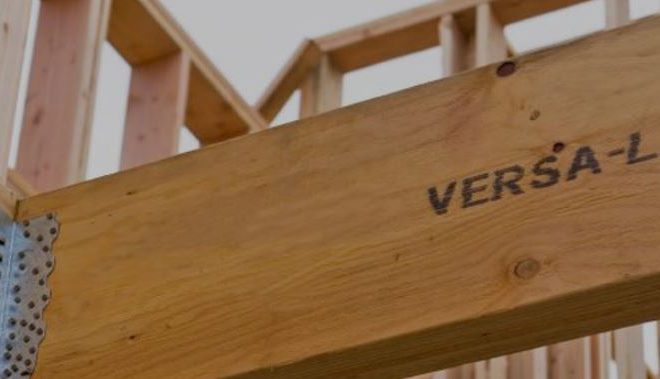 © Photo by Boise Cascade / boisecascade.com
Boise Cascade has Re-Launched the 2.1E Versa-Lam Laminated Veneer Lumber
By /
The Versa-Lam beams and headers are now available with a higher modulus of elasticity (MOE) grades.
Boise Cascade is a leading company in its industry that aims to provide customers with first-rate products that solve their problems.
With their current re-launching of the 2.1E Versa-Lam LVL with a higher modulus of elasticity (MOE) grades, the company aims to streamline the process of designing wood structures. They will achieve this by changing to a commonly used method of designating MOE grades.
"Currently, there are two acceptable methods of determining the MOE value for structural wood beams, and EWP manufacturers have been split between the two methods. Boise Cascade is shifting to assigning MOE grades based on the method used by other EWP producers in order to simplify the design process for specifiers," says Tim Debelius, Boise Cascade Wood Products' division marketing director.
"This shift will not only showcase the superior design values of Versa-Lam LVL, but will also help lumberyards reduce the risk of inadvertently substituting beams with lower design values where Versa-Lam LVL has been specified. Our engineers and local representatives are committed to assisting customers and provide the support needed for a smooth transition,".
In April 2019, Boise Cascade upgraded its software design engine with the latest grades. It will start shipping Versa-Lam LVL with higher grades in the first part of summer.
The company will continue publishing reports of the Versa-Lam LVL product code using Apparent E and True E values.
"While designers are encouraged to begin using the new grades in their layouts as soon as possible, we fully understand that they need the latitude to start the transition based on their current inventory levels and the projects they have already in the pipeline," Debelius continues.