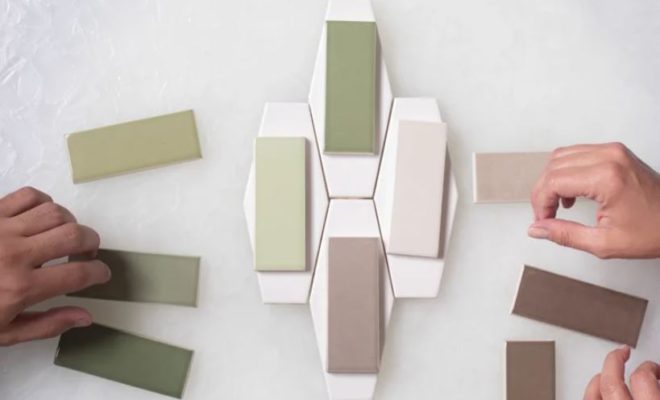 © Photo from Walker Zanger / walkerzanger.com
Walker Zanger's 'Handmade to Order' Provides Customers with Tile Choices and Custom Colors
By /
Tile manufacturer Walker Zanger made and released their latest fully custom collection. The products come in thousands of ceramic tile shapes and color options.
These are available made to order in single batches.
"After listening to the needs of our clients who are increasingly seeking personalized design options, Walker Zanger is excited to offer Handmade To Order as a customizable collection that is rooted in quality, authenticity, and artistry. We hope the collection will help in fulfilling individualized design visions and expression within the home," says Erika Egede-Nissen, director of marketing at Walker Zanger.
The Handmade to Order collection has 32 white clay body shapes, which include field and organic shapes, and mesh-mounted mosaics.
The 108 color choices, include 38 entirely new to the brand.
The company mentioned that they chose the color spectrum to offer a variety of warm and cool tones.
They also did so with multiple values within a color spectrum.
Customers may purchase blended in any of the pattern variations.
Handmade to Order's collection is dealer exclusive.
They require a lead time of eight to 10 weeks because they manufacture a small batch of products.