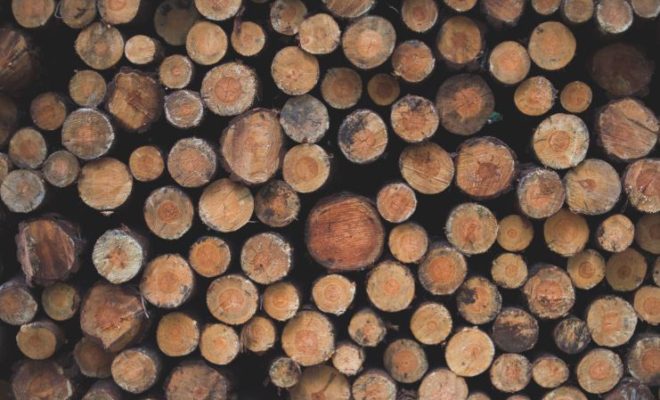 © Source Piece from Kim Merritt / building-products.com
Understanding Preserved Wood Quality Mark
By /
A frequently asked question at SPIB is, "What do the stamps or tags on preserved lumber mean?" When one sees it, the details on these quality marks may cause confusion.
It may also appear like a code but do not fret! You don't need code breaking skills to understand and learn more about preserved wood quality marks.
This article can help you.
Preserved wood products that were under accredited third-party review and have been produced following American Wood Protection Association (AWPA) Standards or International Code Council-Evaluation Service (ICC-ES) Reports need to have marks with end tags or stamps.
These must include specific elements of important information such as:
1. Exposure or End-Use Application
This detail is about the appropriate end-use of the product. When one chooses a preserved wood item, they must use the proper product for the right application.
Some samples of this are: Permanent Wood Foundation, Ground Contact-Heavy Duty, Above Ground-Exterior, Ground Contact, Marine Use, Above Ground-Interior etc.
2. Preservative Type
This detail shows the chemical used during pressure treatment.
Some preservative systems commonly used for residences are: ACQ, CA-C, EL2, MCA, MCA-C, PTI, etc.
3. Applicable Industry Standards/Specifications (AWPA or ICC-ESR)
The AWPA Use Category System (AWPA Standard U1) outlines the preservative systems and retentions determined that are the most effective certain conditions.
Five major Use Categories describe these exposure conditions: UC1, UC2, UC3, UC4, and UC5.
These are then broken down into sub-categories that detail the hazard level of exposure.
For more information about the AWPA Use Category System or to get a free excerpt of U1, go to www.awpa.com.
The International Code Council – Evaluation Service provides a list for exposure conditions, preservative systems, and treatment specifications using their Evaluation Report Process.
Preserved wood products made that followed the ICC-ES Reports must come with the applicable ESR# on the tag or stamp.
For more details about the ICC-ES report process or to find certain reports, go to www.icc-es.org.
4. Treating Company and Location
5. Preservative Retention (some products treated to ICC-ESR)
This is the minimum retention mentioned that follows industry standards for a batch of preserved wood products.
The minimums for preservative retention are listed on end tags and stamps in pounds per cubic feet (PCF).
6. WWPI CheckMark Logo (for products treated to AWPA Standards) or ICC-ES Swirl Logo (for products treated to ICC-ESR Specifications)
7. Quality Mark of an Accredited Third-Party Agency
To get a complete list of ALSC-accredited agencies, go to www.alsc.org. The list of IAS-accredited agencies, drop by www.iasonline.org.
These symbols signify that preserved wood products are made under the observation of a third-party inspection program.