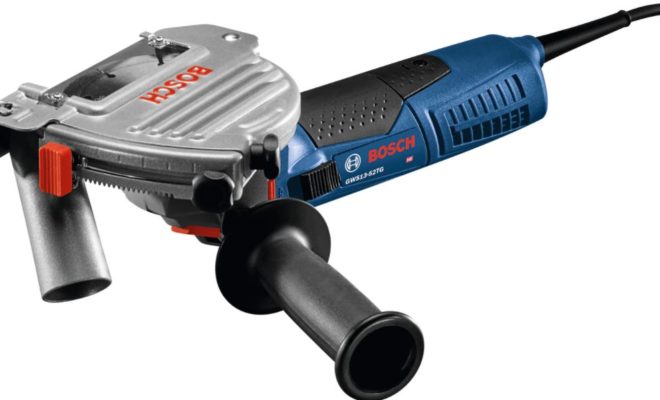 © Bosch Power Tools
Bosch Upgrades High-Powered, High-Torque Dedicated Tuckpointing Grinder & Dust Guard
By /
Bosch Power Tools has released an updated version of its 5-inch high-powered, high-torque specialized tuckpointing grinder with dust shield.
The GWS13-52TG is intended to replace the 1775E.
This innovative high-torque grinder with a dust guard is specifically designed for tuckpointing.
It considerably increases the power over the previous generation, going from an 8.5-amp motor to a 13-amp motor capable of producing 9,300 RPM.
With a metal guard mounting flange collar, dust protection with directed airflow, and an enclosed spring-loaded guard for optimal dust capture, the GWS13-52TG is intended for great performance and increased longevity.
The new type is suitable for removing brick mortar by tuckpointers.
Features
Motor is protected from dust and debris with epoxy-coated field windings and four-stage dust seals protect the gears and help ensure longer tool life
Constant electronic monitoring provides level operation and reliable speed under load
A viewing window on the dust guard makes it easy to see the cutting line
1-3/8 inch dust port is designed to accommodate Bosch vacuum hose nozzles, but adapters (sold separately) are available to fit other vacuum hose nozzles
Works with Bosch PRO+GUARD Dust Solutions, an end-to-end dust-collection system that helps users move toward OSHA silica dust compliance
The tool-free guard adjustment allows full access to the diamond blade for quick and easy blade changes
The specially designed, spring-loaded guard maximizes dust capture during mortar or concrete cutting applications, even during plunge cuts