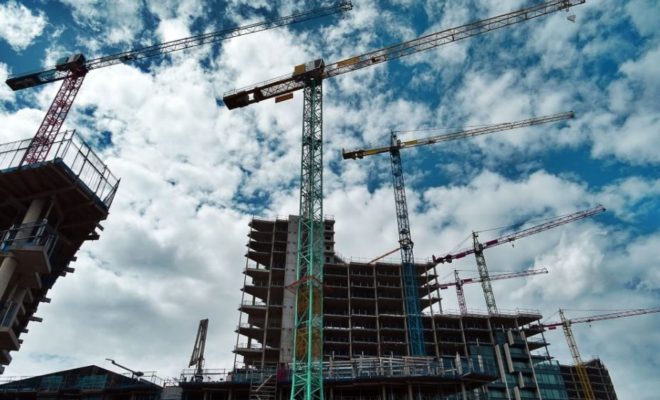 ABC: Nonresidential construction spending increased, but weak in January
By /
According to an Associated Builders and Contractors analysis of Census Bureau data, national nonresidential construction spending increased by 1.3 percent in January. Nonresidential spending for the month totaled $838.9 billion on a seasonally adjusted annualized basis.
Monthly spending increased in nine of the 16 nonresidential subcategories.
In January, private nonresidential construction spending increased by 1.8 percent, while public nonresidential construction spending increased by 0.5 percent.
"Normally, headline numbers indicating that construction investment increased in America would be cause for celebration," said ABC Chief Economist Anirban Basu.
"However, the construction spending data are not adjusted for inflation, and construction spending was likely lower in real terms for the month."
Total construction spending is up more than 8% from last year, but material prices are up roughly 24% in that time. Workers' compensation costs have also been rapidly rising.
As a result, according to ABC's Construction Confidence Index, contractor profit margin expectations have deteriorated in recent months.
"The situation is worse in the nonresidential construction segment," Basu said.
"While residential construction spending is up 13 percent year over year, nonresidential spending is up less than 4 percent."
Spending in certain categories is down in both real and nominal terms.
The decline in pandemic-related construction spending has resulted in a 35% decrease in the public safety segment.
The financial impact of the pandemic on the education sector has resulted in a 7% decrease in education-related construction spending. In nominal terms, spending in the beleaguered lodging segment is down nearly 25%.
"Russia's invasion of Ukraine will not help," Basu said. "As the price of oil and other key inputs rises, the cost of providing construction services rises as well."
Because of the increased costs, some project owners have already postponed projects in the hopes of obtaining more favorable bids in the future.
Steel, copper, aluminum, neon, and nickel prices are all affected by the outbreak of war, and sanctions and export restrictions on Russia will remain in place long after hostilities end."