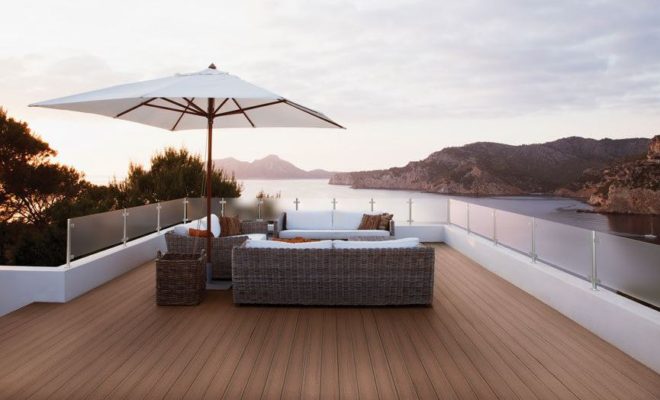 © Photo by Fiberon / Fiberondecking.com
Fiberon's First-Rate Promenade Premium PVC Decking
By /
Fiberon's latest Promenade premium PVC decking has improved streaking, first-rate embossing, and a next-generation surface coating made to withstand inclement weather.
The lifetime limited performance warranty and a 50-year stain and fade warranty allays any customer fear about the product.
Promenade has a trendy aesthetic and advantages of first-rate PVC which includes enhanced durability.
The boards are easy to use and carry and each one has a slip-resistant texture which makes them ideal for waterside use.
Both the square- and grooved-edge products come with four-sided capping and streaking on the un-embossed section.
These are available in a palette of various tones and in-demand colors.
Promenade's branding is as a premium option to Fiberon's Paramount PVC line.