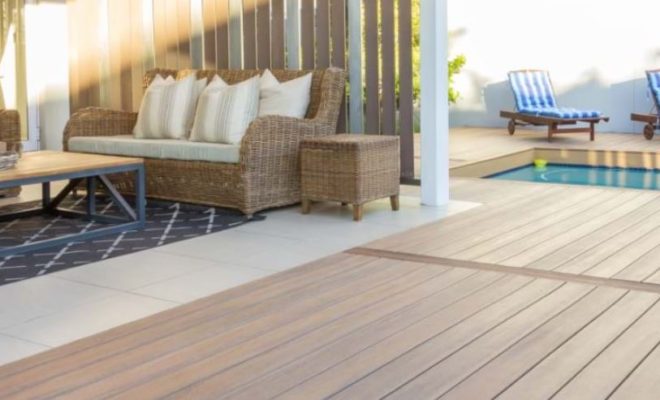 © Photo by Fortress Building Products / fortressbp.com
Fortress Apex PVC Decking Adheres to Wildfire Codes
By /
Fortress Apex PVC decking's assessment followed the California Building Commission's fire safety codes. It got the go signal for use in the state's Wildland-Urban Interface (WUI) areas.
This designation has enabled the company to provide building professionals in WUI zones a decking solution that integrates aesthetics with fire safety.
The U.S. Forest Service describes WUI areas as at-risk places where conditions are likely to spark a large-scale wildfire, which poses a threat to property and people.
The California Building Commission followed the WUI codes in 2005 to protect these areas.
They did this to establish ignition-resistant building standards and identify certain materials for new construction in WUI zones.
"California building professionals understand better than most the extent of structural damage ensued by rampant wildfires," says AJ Jesioloswski, Sr., product manager for Fortress Building Products.
Decking built within WUI landscapes must have noncombustible and ignition resistant materials that follow performance requirements and the stringent codes.
Apex adheres to these WUI standards with its crystalline structure and material design.
These are qualities which make PVC decking more resistant to ignition.
"With Apex PVC decking, we're providing builders and homeowners with a responsible decking solution that's fire resistant and beautiful. They can have the deck design they desire without compromising longevity in fire-prone areas," says AJ Jesioloswski, Sr.
The brand's PVC decking implements a proprietary tri-extrusion process that creates the fetching appearance of tropical hardwoods.
The lightweight bamboo and cellular PVC core resulted in the boards' cutting-edge design.
This enables the product to contract and expand for approximately 25% less compared to other decking.
This leads to a more consistent and uniform look.
Each board is weather-resistant and is covered in an acrylic polymer for first-rate protection, top-notch slip resistance and UV performance.