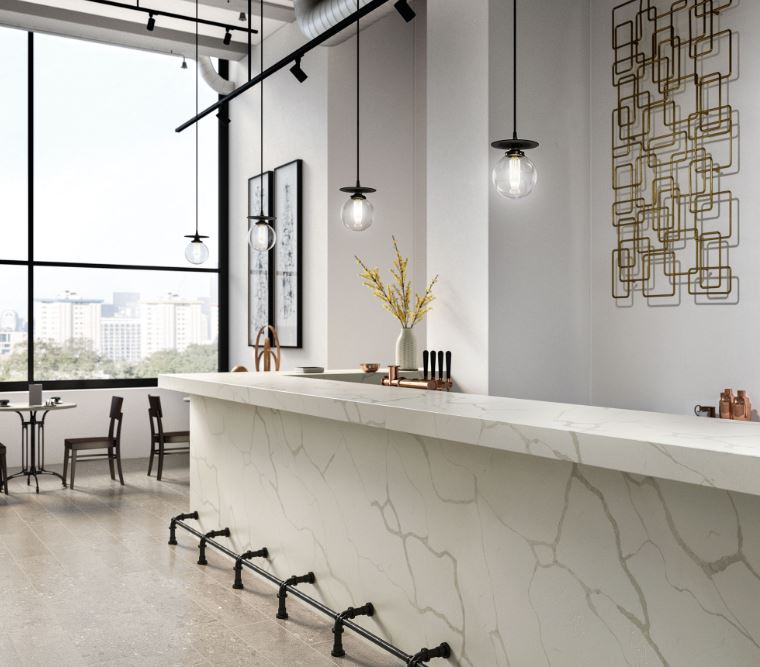 © Photo by Daltile / daltile.com
Daltile includes New Designs to One Quartz Surfaces Nature Series
By /
Customers now have more options which include modern and classic marble surface patterns.
Daltile is including new options for customers looking for quality marble surface design. These four additions will be part of the ONE Quartz Surfaces Nature Series.
These are:
Jasmine White and Kodiac follows a "classic" design marble surface
Alpine Winter and Aspen Grey designed to look "modern"
The company designed the ONE Quartz Surfaces products for countertops and walls. Its characteristics provide a durable and strong product that requires little maintenance.
"With quartz, consumers get the beauty of natural stone in a strong, durable, hygienic product that requires little-to-no maintenance and stands up to the demanding conditions of daily life," says Roy Viana, Dal-Tile Corporation's director of natural stone and slab.
The Jasmine White model got inspiration from Carrara Gioia Italian marble. It is characterized by a white background and short veins that give it a sleek and appealing look.
Kodiak's look is different; its white background is similar to the Jasmine White, but it differentiates itself with its soft veins, which make it ideal for modern designs.
The Alpine Winter has a distinct look characterized by marble with a crystal grain design. The Aspen Grey has a fine grain appearance complemented by a wide vein across the surface.
These new options provide customers with choices that may suit their tastes and blend with their interior design.
"Daltile's new Nature Series line extensions offer the height of luxurious fashion-forward style and feature sophisticated design, movement, color, veining, and nuanced shading for highly realistic marble looks in today's hottest colors," Viana says.