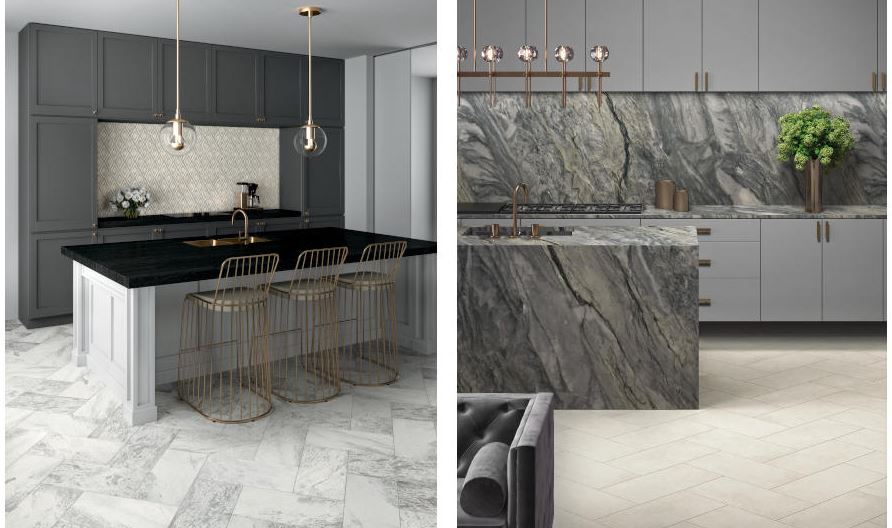 © Photo by Daltile / daltile.com
4 New Natural Quartzite Profiles Now Available From Daltile
By /
Daltile now offers Tartarus, Moreno, Chacra, and Savoie for customers looking for first-rate countertops.
Daltile now has new surface profiles available to its Natural Quartzite collection these are Savoie, Tartarus, Chacra and Moreno.
Customers can use any of the mentioned products as a stone slab surface or as a countertop.
"Natural quartzites offer the look and feel of marble, with all of the benefits of granite's durability and hardness, so they are a great solution for areas where people want style but need high performing materials, such as in a kitchen," says Roy Viana, director of natural stone and slab for Dal-Tile Corporation.
The company mentioned that the Natural Quartzite collection's surfaces have benefits such as:
They are tougher than granite
Have a long useful life
Resistant to heat, stains, scratching, and etching
"By expanding our Natural Quartzite collection, we are offering our customers even more options to create the spaces of their dreams," continues Roy Viana.
"All four of our new Natural Quartzite additions fit into the currently popular Biophilia interior design trend," says Laura Grilli, Dal-Tile Corporation's senior manager of product development.
The new additions to the Quartzite Collection come in different colors and are available in a polished finish, which can blend with the design of a customer's home.
These options are:
Tartarus is a bold and dark surface with subtle veins and a sleek look.
Moreno has a gray stone pattern.
Savoie has a greige hue and a distinct visual appearance.
Chacra has a light-grey appearance and dark veins.
The company recommends products for various places such as walls, backsplashes, fireplaces, countertops, showers, and vanities.
"The Biophilia trend fosters being in touch with nature, connecting with nature. These four new products are 'natural elements expressed in total freedom'," adds Laura Grilli.