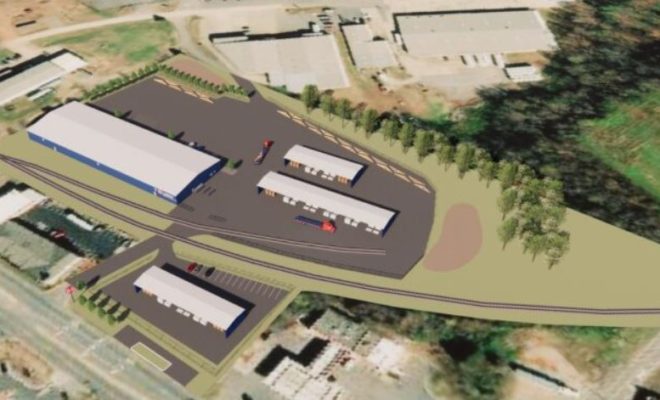 © 84 Lumber
84 Lumber Opens a New Truss Plant in North Carolina
By /
With the opening of its newest dedicated truss plant in Statesville North Carolina, 84 Lumber is continuing its 2021 expansion plans.
Roof trusses and floor trusses are the primary products of the new component plant.
The 34,000-square-foot facility is fully automated and outfitted with cutting-edge design software, computerized saws, a trackless gantry system, and laser projection equipment.
The facility opened at the end of June with 15 employees and expects to grow to 30 by the end of the year.
"With this new truss plant, we will now be able to fill the need for engineered and manufactured wood products across the Charlotte metropolitan area," Rory ONeill, area manager for 84 Lumber Components, stated.
"The facility will allow us to grow and strengthen our partnerships with new and existing customers."
Over the last five years, 84 Lumber has made significant investments in opening new facilities and upgrading equipment at existing component plants, according to the company.
And now, as the company expands its presence across the country, it expects to build component facilities within several new 84 Lumber locations.
"In addition to investing in state-of-the-art equipment, we also separate ourselves from the competition by investing in our people here at 84 Lumber," ONeill added.
"The company's extensive training program allows people, like myself, to grow from an entry level position to being responsible for an entire store to managing an entire region. We are now hiring at our new Statesville plant, as well as in most of our stores across the country."
In more than 30 states, 84 Lumber Company operates nearly 250 stores, component manufacturing plants, custom door shops, custom millwork shops, and engineered wood product centers.
84 Lumber also provides turnkey installation services for a wide range of products such as framing, insulation, siding, windows, roofing, decking, and drywall.
Maggie Hardy's 84 Lumber, a certified national women's business enterprise, was named by Forbes as one of America's Largest Private Companies in 2018 and one of America's Best Large Employers in 2019.
Liberty Cedar

Leading top quality specialty wood products, tropical lumbers & domestic hardwoods, custom milling and flooring, trim packages, timbers and other materials serving Rhode Island, Massachusetts, Connecticut, and Long Island with excellent customer service. Delivery to other areas via common carrier.

Order online at Libertycedar.com