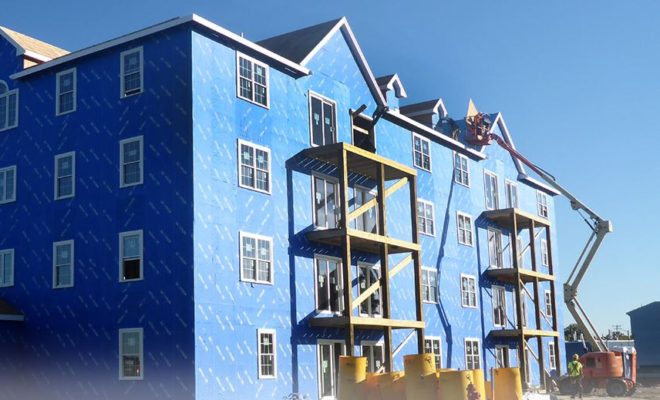 © Henry Company
Carlisle to Acquire Henry Company
By /
Carlisle Companies Incorporated announced a definitive agreement to acquire Henry Company, a leading provider of building envelope systems, from affiliates of American Securities LLC, a leading U.S. private equity firm.
Carlisle will pay $1.575 billion in cash for Henry under the terms of the agreement.
When run-rate cost synergies are factored in, the purchase price represents 10.5x Henry's adjusted EBITDA for the fiscal year ending May 31, 2021.
Henry is widely regarded as a best-in-class provider of building envelope systems, which regulate the flow of water, vapor, air, and energy within a structure.
Its premium portfolio is made up of a well-balanced assortment of complementary products that feature the strong and trusted Henry brands that have been around for more than 80 years.
As a leading innovator in building envelope systems, Henry serves a wide range of customers in the residential, light commercial, and commercial end markets, including new construction and repair and restoration projects.
For the fiscal year ending May 31, 2021, Henry generated $511 million in revenue and $119 million in adjusted EBITDA, representing a 23 percent adjusted EBITDA margin.
The acquisition is in line with Carlisle's Vision 2025, which aims to simplify our portfolio and strategically build scale through synergistic acquisitions in order to achieve $15 earnings per share.
Henry strengthens CCM's commercial construction growth and innovation efforts while also expanding its presence in North America's residential construction market.
CCM's position in integrated building envelope solutions that reduce installation times and improve energy efficiency is strengthened by Henry's complementary solutions.
Henry's innovative culture complements CCM's, enhancing the companies' combined value proposition and driving superior growth.
Chris Koch, Chairman, President, and CEO, stated, "The acquisition of Henry, together with the announced divestiture of our Brake and Friction business in May, marks another meaningful evolution of our portfolio. These portfolio moves are consistent with our stated strategy to invest in CCM and diversify into a broader building products platform with a focus on the building envelope. More than half of Henry's revenue is derived from products that improve energy efficiency, elevating Carlisle's existing ESG narrative. By acquiring Henry and leveraging the Carlisle Experience across the business, I am confident that we will create significant value for all our stakeholders."
CCM President Nick Shears added "I am delighted to add Henry's premium product portfolio, with its well-recognized and trusted brands with more than 80 years of history, to our existing portfolio. Henry accelerates our growth strategy and is highly complementary to our core CCM business as it expands our range of building envelope products into residential construction. The combination will benefit from strong secular tailwinds as demand for energy-efficient building solutions continues to increase. In addition, we share a common focus on innovation, which has been core to both companies' long-term success. We look forward to welcoming Henry's talented team to Carlisle."
By 2025, the acquisition is expected to generate pre-tax cost synergies of around $30 million. Additional revenue synergies are expected from cross-selling a broader product portfolio through Carlisle's existing relationships and sales channels.
In the first full fiscal year, the transaction is expected to add approximately $1.25+ to adjusted EPS.
The acquisition is expected to close in the third quarter of 2021, subject to customary closing conditions.
A.W. Graham Lumber LLC

Home of Dirt Cheap Prices! Shop for quality dimensional lumbers, spf framing lumber, stud and precut framing, syp lumber, lumber treated, Osb, advantech, zip and blue plus,, lumber pine and knotty pine, pine patterns, Fencing, fence post, fence boards, cargo containers, steel rebar and shapes, columns post and railing, kitchen cabinets, vinyl sliding, hardwood flooring, & other quality home improvement materials at the lowest price.

Shop online at Grahamlumber.com