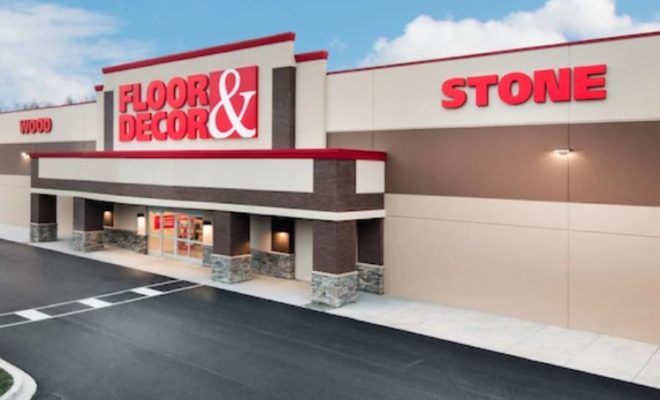 © Floor & Decor
Floor & Decor Expands in Pacific Northwest US; Opens New Tacoma, Washington Store
By /
Floor & Decor, a prominent specialty retailer of hard-surface flooring, will expand its nationwide reach on October 21, 2021, when it opens its doors in Tacoma, Washington.
This is the third location in Seattle. The Floor & Decor warehouse store and design center will launch with a workforce of roughly 50 full-time and part-time colleagues overseen by Makinzie Saxey, the new store's Chief Executive Merchant.
"Floor & Decor is thrilled to open our doors in Tacoma," Saxey said.
"We are excited to introduce both Professional customers, as well as Homeowners, to our one-stop solution for their flooring needs with an extensive selection of in-stock, trend-right flooring options. We offer unmatched service and quality flooring at unbeatable prices. With our free design services, we look forward to helping every customer turn their vision into reality."
As part of its grand opening celebrations, the Tacoma Floor & Decor store will give away a $5,000 Floor Makeover.
Customers will be able to register to win a $5,000 gift card from Floor & Decor beginning October 21.
Those interested can sign up online at www.floormakeovertacoma.com. Registration will be closed on November 20, 2021.
Floor & Decor invites its valued builders, contractors, architects, designers, remodelers, flooring installers, and realtors to visit its new Tacoma location.
Pros are invited to schedule a personal tour of the new store by texting 253PRO to 26786.
Those who schedule tours between October 4 and November 3, 2021, will be able to register to win a Chevrolet Colorado truck, as well as other fantastic prizes such as an iPad, Nintendo Switch, Yeti Cooler, GoPro Hero, and much more! Visitors will be able to meet the PRO Services Team and learn about Floor & Decor's products and services during the tour.
"Building relationships with our local professionals is very important to us. Their success is our success," Saxey added.
"The store tours and giveaways give us a chance to support our community and tell them about our PRO Premier Rewards and all the benefits it can bring to their business."