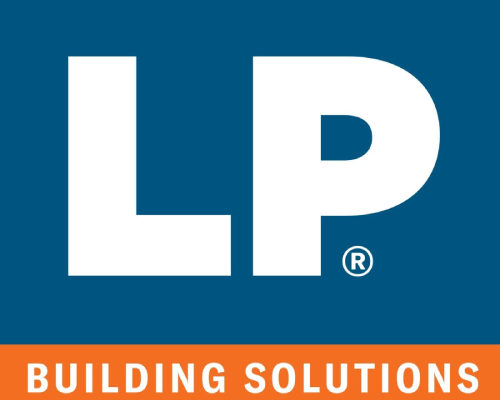 © LP Building Solutions
LP Building Solutions Named as Forest Conservationist of the Year by Tennessee Wildlife Federation
By /
The Tennessee Wildlife Federation's 57th Annual Conservation Achievement Awards recognized LP Building Solutions (LP), a leading manufacturer of high-performance building products, as the Forest Conservationist of the Year.
The Tennessee Wildlife Federation's Conservation Achievement Awards initiative, established by one of the state's largest and oldest nonprofits dedicated to conserving the state's wildlife and natural resources, is the state's longest-running and most inclusive conservation-recognition program.
The awards recognize organizations and individuals who make exceptional contributions to Tennessee's wildlife and natural resources.
"The Conservation Achievement Awards are a way for us to recognize and promote the critical conservation work done across the state," said Tennessee Wildlife Federation Chief Development Officer Kendall McCarter.
"It is important to spotlight these individuals and organizations' work in order to inspire others to support conservation in Tennessee."
"For 50 years, LP has committed itself to sustainable forest management and fiber sourcing," said Donna Kopecky, Director of Sustainability & Public Policy.
"We believe that sustainably managed forests make an important contribution to the world by providing economic, environmental, and social benefits that are essential to human well-being. Our commitment to providing these benefits is reflected in all of our forestry operations on a daily basis."
Scientific research, rigorous planning, third-party standards, and public consultation are all required for sustainable forest management.
LP considers forest health and productivity, protecting water resources, conserving biological diversity, aesthetics and recreation, protecting special sites, complying with laws and regulations, and efficiently using fiber resources in all forest management and fiber-sourcing decisions.
"LP applies sustainable forestry principles and practices to meet the needs of today while building a better world for generations to come," Kopecky said.
"Our third-party forest certification to independent standards from the Sustainable Forestry Initiative (SFI) and the Programme for the Endorsement of Forest Certification (PEFCTM) highlights LP's commitment to sustainable forestry."
"In the United States and Canada, all of the fiber we source is certified to North American SFI standards, while in South America, all of our facilities are certified to the international PEFC Chain of Custody standard."
LP employs qualified logging professionals who help LP achieve its environmental stewardship goals by implementing forest-management standards and best practices that protect and conserve forests across our managed landscapes.
LP has a long history of supporting environmental causes in addition to sustainable forestry.
The LP Foundation has given more than $20 million to worthy organizations such as the Tennessee Wildlife Foundation, Harpeth Conservancy, Cumberland River Compact, and the Land Trust for Tennessee.
Kelly's House & Home

Shop online with Kelly's! Bahamas' largest department store with 16 departments ranging from fine china to hardware, water tanks to bath towels. Whether you're getting married, expecting a baby, painting your house or planting a garden, Kelly's has all you need. And don't forget the toys; we have the best selection in Nassau.

Shop online at Kellysbahamas.com