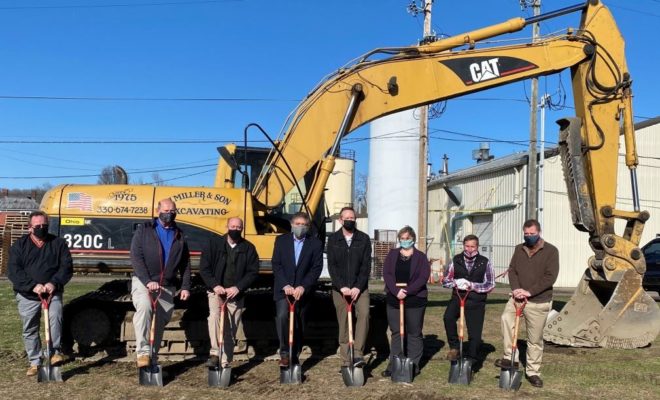 © MFM Building Products
MFM Building Products Announced Expansion Project
By /
MFM Building Products, which is celebrating its 60th anniversary, has broken ground on a major expansion project at its headquarters and manufacturing complex in Coshocton, Ohio.
To meet rising demand, the manufacturer of a full envelope of waterproofing and weather barrier products is expanding its production area by nearly 50,000 square feet and investing in new production equipment.
MFM has been acquiring additional raw materials to ensure product availability for its customer base, and the new facility will accommodate this additional inventory.
The building is expected to be finished by the fall of 2021, with new production equipment installed and operational by early 2022.
Tony Reis, president of MFM Building Products, stated "The expansion project is the result of continued company growth and the company's commitment to meeting the needs of our customers today and in the future."
Other aspects of the project include the demolition of a building on the company's property, the construction of new offices in the main headquarters building, and the addition of a new, cutting-edge research and development laboratory for increased quality control and new product development.
As part of the expansion, 20 new full-time employees will be hired.
"With this investment, we hope to introduce new waterproofing projects to our portfolio of existing waterproofing membranes. As an ESOP company, there is a lot of excitement among our employees as MFM continues to grow." Reis continued.