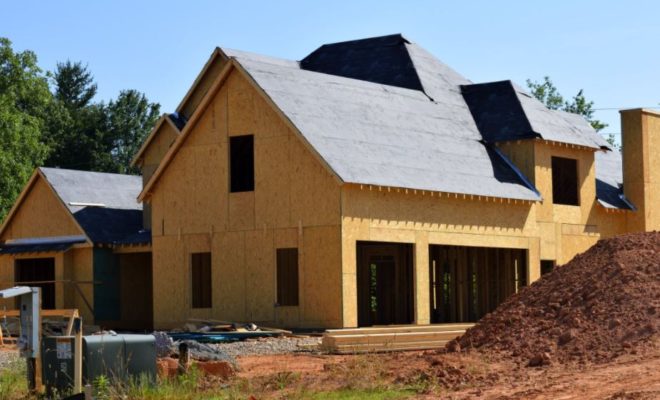 NAHB: Homebuilder Confidence Exceeds Expectations, Buyer Demand Remains Strong
By /
According to the National Association of Home Builders (NAHB)/Wells Fargo Housing Market Index (HMI), home builders' confidence exceeds expectations as buyer's demand is still on high.
Increasing high prices and longer wait times do not appear to be deterring purchasers from the nation's homebuilders.
With demand continuing to rise, homebuilder confidence in the single-family home market increased more than predicted in November, reaching its highest level since last May.
The National Association of Home Builders (NAHB)/Wells Fargo Housing Market Index increased 3 points to 83. (HMI). Anything above 50 is deemed positive. Analysts expected it to stay at 80. In November 2020, sentiment was 90.
"The solid market for home building continued in November despite ongoing supply-side challenges," said Chuck Fowke, Chairman of the NAHB, a homebuilder from Tampa, Florida.
"Lack of resale inventory combined with strong consumer demand continues to boost single-family home building."
Current sales conditions, one of the index's three components, increased by three points to 89. Buyer traffic increased by three points to 68. Sales forecasts for the next six months remained unchanged at 84.
While buyers are available, most of the components required to construct a home are not. As a result, several builders have slowed sales in order to ensure on-time delivery.
"We continued intentionally restricting our home sales pace by selling homes later in the construction cycle to align with our production levels and better ensure the certainty of home close dates for our homebuyers." Donald Horton, Chairman of DR Horton, mentioned this in the company's most recent quarterly financial announcement.
Builders are still encountering supply chain interruptions and a significant labor shortage, and they are still unable to secure adequate land on which to build.
"Lot availability is at multi-decade lows and the construction industry currently has more than 330,000 open positions," stated NAHB Chief Economist Robert Dietz urged officials to prioritize tackling these concerns..
Regionally, on a 3-month moving average for HMI scores, sentiment in both the Midwest and South rose 4 points to 72 and 84 respectively. In the West it rose one point to 84 and in the Northeast fell two points to 70.
A.W. Graham Lumber LLC

Home of Dirt Cheap Prices! Shop for quality dimensional lumbers, spf framing lumber, stud and precut framing, syp lumber, lumber treated, Osb, advantech, zip and blue plus,, lumber pine and knotty pine, pine patterns, Fencing, fence post, fence boards, cargo containers, steel rebar and shapes, columns post and railing, kitchen cabinets, vinyl sliding, hardwood flooring, & other quality home improvement materials at the lowest price.

Shop online at Grahamlumber.com