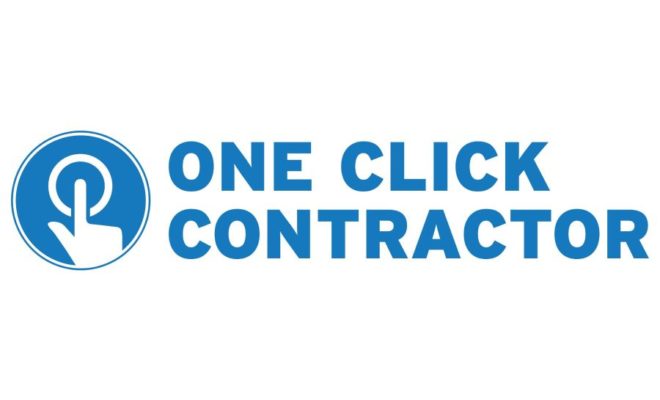 © One Click Contractor
One Click Contractor Collaborates with FinMkt to Assist Home Improvement Contractors
By /
FinMkt, a full-service sales enablement platform for home improvement contractors, has announced a new collaborative relationship with One Click Contractor.
This multi-year partnership incorporates FinMkt's award-winning multi-lender point of sale financing platform into the One Click sales solution, expanding the current capabilities to include financing tailored to the needs of contractors.
FinMkt's end-to-end solution, thoughtfully optimized for the home improvement industry, uses cutting-edge technology to simplify the financing process with a single universal application, a soft credit pull for consumers to review offers, an easy-to-use contractor portal, and seamless fund disbursement.
Combining cutting-edge technology with robust, full-service financing options results in a best-in-class solution for contractors looking to digitize their sales process and grow their business.
"Due to today's high demand for housing and low inventory, there has been an increase in home improvement projects and homeowners seeking alternative ways to pay for them. The ability for a contractor to include financing options as part of a bid for a home renovation is a huge win for both contractors and homeowners. It will be simpler than ever to obtain quick and affordable financing approvals and close deals. This provides One Click's contractors with a significant competitive advantage over all other platforms in our space" Ryan Lococo, CEO of One Click Contractor, stated
Luan Cox, CEO and Founder of FinMkt, "We are thrilled to be collaborating with One Click Contractor, a company that shares our enthusiasm for innovation. Our collaboration will bring to smaller contractors and their customer's full credit spectrum financing solutions and powerful technology typically used by large home improvement companies."