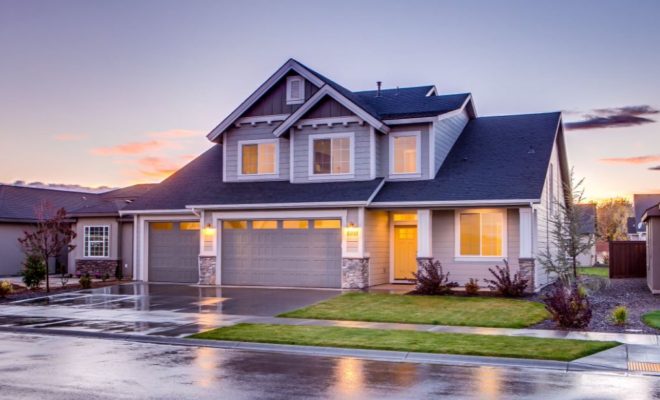 Zillow: 2022 Housing Predictions & Hot Takes
By /
We don't expect the housing market to reach the tremendous heights of 2021, but we do expect it to be anything but slow next year.
Expect the seller's market to remain robust, the Sun Belt to remain the most in-demand region, and flexible job alternatives to continue to affect housing selections in novel ways in 2022. Zillow's bold housing predictions for 2022 are as follows.
2022 will fall just short of record-breaking
According to several measurements, including Zillow's Home Value Index, 2021 will be the hottest housing market in U.S. history. While those records may not be broken in 2022, Zillow economists forecast extremely high price growth and sales volume to continue.
According to Zillow, property values will rise by 11% in 2022. That's down from a forecast 19.5 percent in 2021, which would be a record year-end rate of home value gain, but it would still be one of the best years Zillow has monitored.
Existing house sales are expected to total 6.35 million, up from 6.12 million this year. That would be the most house sales in a single year since 2006.
Large home rentals will be in high demand
Rising property values will have an effect on the rental market as well. After a brief pause in the early months of the epidemic, rent rates soared, particularly in what were previously some of the most cheap markets.
As growing expenses make saving for a down payment more difficult, demand for larger rentals, especially single-family homes, is expected to rise as families stay in the rental market for longer periods of time.
The 'Sun Belt surge' will spread to secondary markets.
In many respects, 2021 was the year of the Sun Belt.
As part of a "Sun Belt surge," Zillow predicted Austin would be the hottest market in 2021, which proved to be true — no metro has seen property values rise faster than Austin so far this year, and all of the top destinations for long-distance movers were in the Sun Belt.
According to Zillow, this spike will spread to lesser Sun Belt cities in 2022 as price increases in this year's star markets make more-affordable adjacent markets more appealing. Austin led the nation in quarter-over-quarter home value rise from April to August, which is an excellent sign of current housing demand.
The smaller Florida metros of Fort Myers and Sarasota held the top rankings as of October, and 24 of the top 25 markets were in sunny states — a portent of things to come in 2022.
Sellers keep the upper hand
After a brief pause in 2020, the typical seasonal slowdown in the home market is returning this fall. Fewer properties are selling over list price, homes are sitting on the market for a few days longer than they did in the summer, and more sellers are lowering their asking price.
According to Zillow analysts, these indicators will trend slightly cooler in 2022, but don't mistake this for a buyer's market. The market conditions that have given sellers an advantage over the last two years or so — constrained supply following years of underbuilding, and elevated demand due to remote work, U.S. demographics, and cheap mortgage rates — will continue to exist next year.
Bidding wars are likely on many houses, especially when the market heats up during the spring and summer shopping seasons.
More Gen Zs and millennials will buy a 'second home' before a primary residence
Americans are using remote job flexibility to move to larger homes in more affordable regions, but many will not want to relocate full-time. This is especially true for younger individuals who are drawn to the conveniences of city living, where expensive housing is more likely to put owning out of reach.
With these factors at play, more people may purchase what is normally a second house — either a part-time holiday home or an investment property — before purchasing a primary house.
Young people today are astute observers of the housing market, thanks in part to time spent on Zillow.
Buying a "second" house in a more affordable market than the one they reside in is a method to enter into the market and start accumulating equity while mortgage rates are low, maybe joining up with friends or family to share the financial burden.
Virtual house shopping tools, such as Zillow 3D Home tours, make it easier to buy a home in a remote place.
No end in sight for the renovation boom
Many buyers have had to make one or more compromises in the hunt to buy a home in the ultracompetitive London property market (81 percent ). As home prices and mortgage rates climb, expect many homeowners to update their current home rather than re-enter the market to trade up.
According to a Zillow survey of homeowners, nearly three-quarters plan to undertake at least one home repair project in the next year.
The top projects on their to-do list are renovating a bathroom (52%) or kitchen (46%), adding or improving a home office (31%), finishing a basement or attic (23%), adding a room (23%), or creating a separate living unit (23%). (21 percent ).
Work will play a key role in moving decisions
The advent of flexible employment opportunities has altered the importance of a short commute in determining where Americans reside.
Home buyers used to pay a premium to live near downtown and enjoy the convenience of a short commute to and from work every day, but that dynamic shifted in much of the country last year as buyers prioritized affordability and extra room.
As the epidemic winds down and more workers receive permanent advice on their flexible work options, hybrid and totally remote work will continue to change which areas are most in demand in 2022.
According to Zillow economists, totally remote employees will continue to seek out cheap areas, such as those in the Sun Belt and other atypical housing hotspots, where they can afford to buy their first house or trade up for a larger one.
With, in the midst of the "Great Resignation" and an aging population, traditional retirement markets are likely to witness increased demand.
New construction gains will only be a drop in the bucket, despite best efforts of builders
The explanation for the rapid rise in property prices is simple economics: high demand and low supply.
According to Zillow analysis, there has been a shortfall of 1.35 million new homes in the 35 largest housing markets alone since 2008 due to a development slowdown following the housing meltdown.
Builder confidence is sky-high, and builders are doing everything they can to get houses built, but supply chain problems and labor shortages are slowing pace. The difference narrowed in 2021 and will most certainly narrow again in 2022, but the housing scarcity will be a distinguishing feature of the market again next year.
Read more about this topic at Zillow Research.
Liberty Cedar

Leading top quality specialty wood products, tropical lumbers & domestic hardwoods, custom milling and flooring, trim packages, timbers and other materials serving Rhode Island, Massachusetts, Connecticut, and Long Island with excellent customer service. Delivery to other areas via common carrier.

Order online at Libertycedar.com