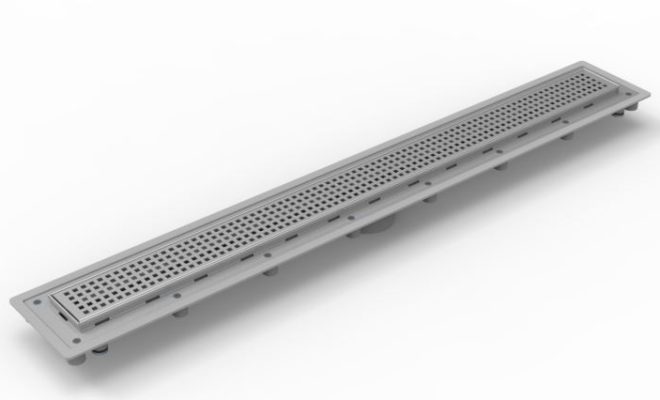 © Photo by Infinity Drain / infinitydrain.com
Infinity Drain Launches Universal Linear Drain
By /
Infinity Drain has created the Universal Infinity drain which is a new type of linear drain.
It is compatible with all sorts of traditional or modern waterproofing process.
The product comes with a pitched channel and clamping collar.
It is possible to attach traditional membranes like vinyl or Chloraloy to the Universal Infinity Drain's drain channel.
The 1-inch channel flange easily bonds with modern installation processes that integrate bonded waterproofing like a liquid membrane or fabric sheet.
The Universal Infinity Drain comes with a square grate in polished stainless steel, satin, or a tile insert frame in satin stainless steel.
"As waterproofing methods continue to evolve from traditional to more time-saving approaches that eliminate steps in the process, we are reflecting that change in the products we develop. We are also helping to revolutionize the next generation of waterproofing with innovative time-saving solutions like our Stainless Steel Shower Base that is ready to tile," says Jonathan Brill, President of Infinity Drain.
The lengths available are 24, 30, 32, 42, 48, 54 and 60 inches. MSRP starts at $200 for the complete 24-inch drain kit.
"In addition to being a manufacturer that crafts design-centric decorative drains that enhance luxury bathrooms, we are also focused on providing innovative solutions that add efficiencies to the installation process. We understand that the building blocks used to create a beautiful space are as important as the surface materials to ensuring successful outcomes," Brill says.