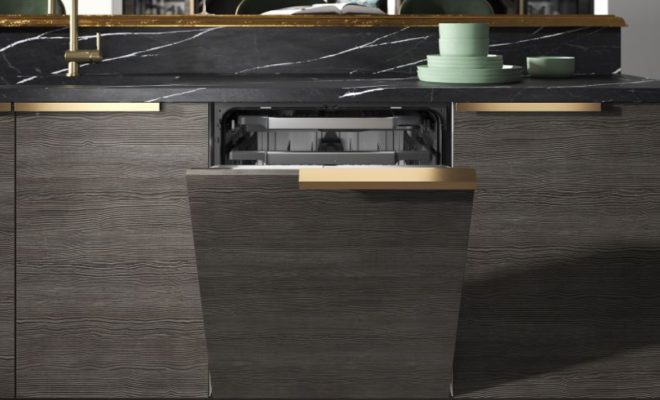 © Photo from Signature Kitchen Suite / signaturekitchensuite.com
Latest Panel-Ready Dishwasher Launched by Signature Kitchen Suite
By /
LG Appliances' luxury appliance brand Signature Kitchen Suite expanded its selection of built-in home appliances.
The latest product features the company's PowerSteam and QuadWash technologies and comes with a new panel-ready dishwasher.
Benefits of the PowerSteam include:
Uses multiple steam cycles in the washing and drying cycles,
Dissolves caked-on food particles, and
Reduce water spots on dishes.
The QuadWash combines four washing arms compared to the standard two.
This feature allows the product to clean dishes from different angles throughout the washing and drying cycles.
"Our new PowerSteam dishwasher exemplifies how Signature Kitchen Suite brings leading-edge technologies and purposeful design to today's luxury kitchen," says Zach Elkin, general manager for Signature Kitchen Suite.
Inside, the dishwasher has the following features:
LED interior lighting
Height-adjustable third rack
Flexibility to fit a number of items
A beam of light displaying cycle information onto the floor outside
Panel door that slides away after opening
Allows users to mount the dishwashers at any height
"The combination of maximum cleaning performance, stellar drying, and ultra-quiet operation—all in a panel-ready design—makes this the perfect complement to our cooking and refrigeration innovations," continues Zach Elkin.
The dishwasher has Wi-Fi which allows users to control and monitor the product's operation using Signature Kitchen Suite's app.
It also has certification from the National Sanitization Foundation that shows it can reduce bacteria on dishes by 99.999%.
The steam cycle is able to reach a final rinse temperature over 150 degrees Fahrenheit.
It is also Energy Star certified to save 3,870 gallons of water on average throughout its useful life compared to other dishwashers.