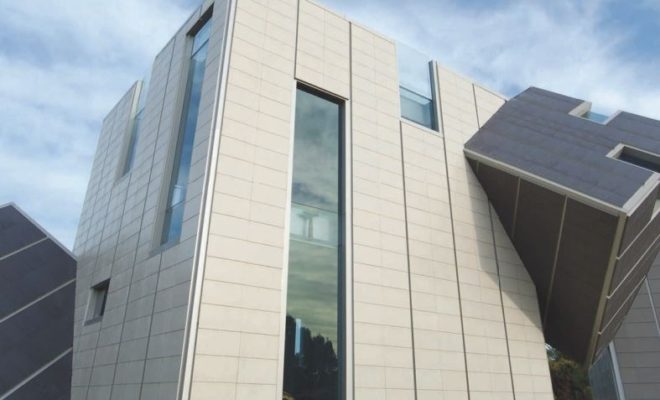 © Photo from Glen-Gery / Glengery.com
Glen-Gery Launches Terraçade Ceramic Façade System for U.S. Customers
By /
Brickworks, an Australian building materials company, is launching the Terraçade Ceramic Façade System for the first time for U.S. customers.
They will distribute it via Brickworks' U.S.-based Glen-Gery brand.
The exterior/interior cladding system integrates different ceramic tiles installed on a stud wall assembly.
It also incorporates an array of accessories and system components for flexible design and installation.
It comes in two standard sizes, which are around 2 and 4 feet in length by 1 foot wide.
The tiles are composed of durable natural clay, which has noncombustible features.
These are made to withstand extreme weather conditions.
It also features a low-carbon, energy-efficient finish that requires no maintenance.
"Today's architects and designers are not only looking for advanced building solutions, but also stylish products that will make a statement," said Mark Ellenor, president, Brickworks North America.
The system's 17 standard finishes are categorized into four which are:
Smooth, comes in six finishes
Sand-Blasted, comes in three finishes
Watermark, a wood-look available in two finishes
Glazed, a high-gloss tile available in six finishes
All tiles are pre-finished and colorfast, these were engineered to prevent fading or changing color over time.
Customized colors and finishes come in orders of over 15,000 linear feet of tile.
Modular architectural mesh components, also known as "Baguettes," also come in the six Smooth finishes.
"Driven by innovation, the new Terraçade system provides fire resistance, low-maintenance upkeep, and design versatility to meet diverse architectural and design styles," said president Mark Ellenor.
This latest release includes a building lifetime warranty for colorfastness, and also:
100-year warranty for product performance
20-year warranty for system performance