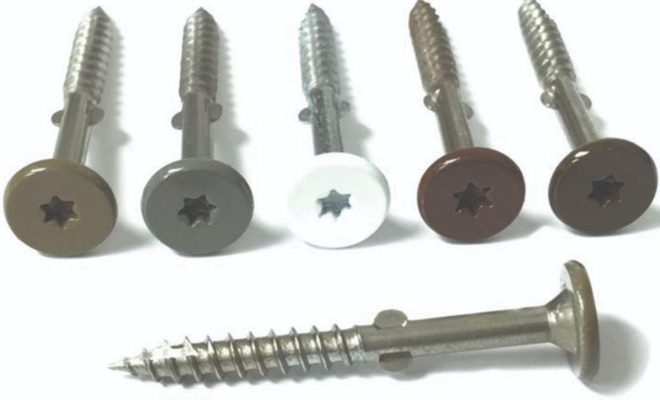 © Photo by Sure Drive USA / suredrive.com
Sure Drive USA Launches Latest Composite Fascia Board Screw
By /
Sure Drive USA has released its latest composite fascia board screw.
This product installs without using an expensive countersink bit.
The Sure Hold screw comes with wings that auger through fascia and trim board, which creates a big hole.
The oversized pilot hole allows for expanding and contracting.
It also keeps fascia board panels straight.
Users don't need pre-drilling.
A self-starting Type-17 auger tip doesn't split and begins faster.
The product is made from strong 410 grade coated stainless steel.
Its fasteners hold up to different extreme weather.
The oversized flat-top head design acts as a cover for the oversized pilot hole.
It comes in various colors to match a user's composite fascia board.
Kelly's House & Home

Shop online with Kelly's! Bahamas' largest department store with 16 departments ranging from fine china to hardware, water tanks to bath towels. Whether you're getting married, expecting a baby, painting your house or planting a garden, Kelly's has all you need. And don't forget the toys; we have the best selection in Nassau.

Shop online at Kellysbahamas.com