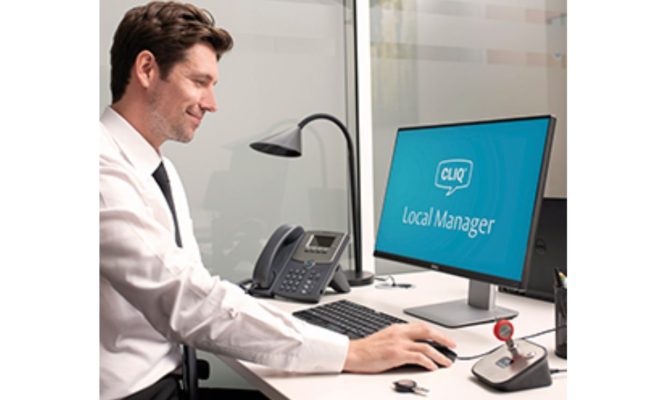 © Photo by ASSA ABLOY CLIQ® systems / assaabloy.com
Manage Multiple ASSA ABLOY CLIQ® Systems with a Simple, Local Software Installation
By /
A standard Windows PC is enough to operate an access control system with CLIQ® technology.
CLIQ Local Manager Software is designed and engineered to provide users with everything they need to run programmable key access control for their companies.
CLIQ Local Manager puts users in control of their premises from their computer screen.
The user-friendly interface allows users to add or change users and amend the access rights of CLIQ keys with the companion programming device.
They can limit access according to 32 programmable time slots that they customize.
They collect key audit trails whenever needed without leaving their PC.
CLIQ Local Manager works for both small and medium-sized businesses and is compatible with electromechanical CLIQ systems including eCLIQ.
The electronic key access system is based on the same technology.
The software can manage up to 5,000 keys and 5,000 cylinders or padlocks.
Users can customize and administer remaining mechanical locks in their building using their CLIQ Local Manager interface.
Saves time for security managers
CLIQ Local Manager gets users up-and-running quickly using its automated COM port selection and easy migration from a user's existing CLIQ access control software.
Daily operations are easily accomplished with CLIQ technology.
System administrators have a customized CLIQ Local Manager home screen that includes an intuitive menu access and efficient search capability.
PINs keep access routines secure.
The Local Manager control panel allows users to set reminders so they don't miss an important admin task again.
CLIQ Local Manager protects users' data and privacy, and is compliant with GDPR requirements.
Users don't need a complicated structure for their IT to operate their access system.
The CLIQ Local Manager allows small and medium-sized companies to stay in control and informed.