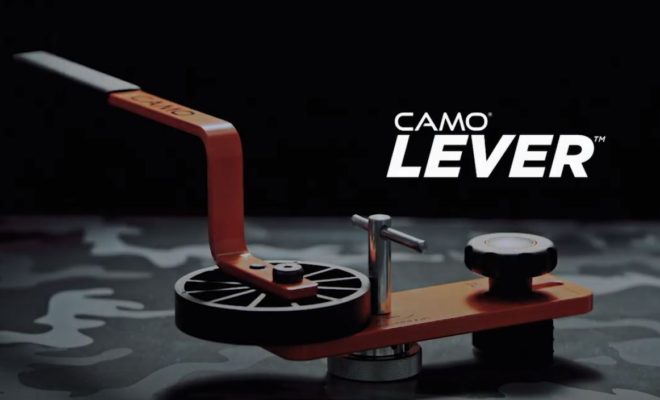 © Photo by CAMO Fasteners / camofasteners.com
National Nail Introduces New Deck Board Installation Tool
By /
The CAMO LEVER is the latest inclusion to the CAMO brand by National Nail.
Its design aligns, bends, or straightens deck boards while a user installs it.
Users don't have to setup the tool.
When in use with the CAMO EDGE clips, it clips in place at once and locks multiple rows.
"We are unwavering in our mission to help contractors build a better deck easier and in a faster timeframe–even with smaller crews," says CEO W. Scott Baker.
The product's strength allows it to straighten warped boards on its own.
It also removes the need for an extra person to keep the tool or boards in place.
This allows for easier installation for a one- or two-person crew.
According to the company, this makes social distancing on job sites easier.
"CAMO LEVER is the latest addition to the family of innovative CAMO products that gives contractors an unparalleled deck-building experience. We're dedicated to helping our contractors stay on the job as well as emerge strong from the pandemic," mentions Scott Baker.
The LEVER product adjusts to steel, single, and double joists.
Its design keeps the space between boards consistent.
This contributes to the appearance of a fastener-free surface.
The price of the LEVER begins at an MSRP of $99.95.