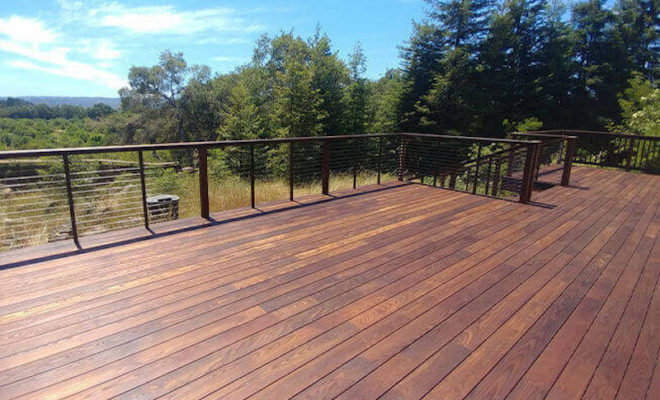 © Sherwood Lumber
Sherwood Lumber will Sell Americana Thermally Modified Wood
By /
Sherwood Lumber has announced that it will be the exclusive distributor of Americana thermally modified wood beginning in late April.
With Ipe shortages still prevalent, nickel gap siding growing in popularity, and a contractor and builder base eager to learn about attractive and long-lasting alternatives, Sherwood believes it can now provide even more value to the market.
"Sherwood is driven to establish a strong and long-lasting specialty business." To us, the specialty business is solely associated with exterior building products and outdoor living. In addition to restricting the types of building products we sell, we also choose to be selective about what we sell within this category. The advantage of limiting our product offering is that we will create subject matter experts on our team who will maximize the value we bring to our vendors and customers. Sherwood introduces new trends to the market and accelerates its growth through education ranging from the homeowner to the dealer level. The addition of thermally modified wood to our product line was a natural next step. "Americana was the manufacturer that most closely aligned with our mission and vision," said Todd London, Sherwood Lumber's SVP of marketing and sales.
"Americana represents true 'farm to table' wood for Mid-Atlantic and New England homebuilders and homeowners."
Americana wood, harvested sustainably in Pennsylvania's beautiful forests, has been thermally modified to allow iconic hardwood species like Oak, Poplar, and Ash to be used in exterior applications…
"By partnering with Sherwood, Americana will have unprecedented market penetration, backed by a sales team we know is dedicated to educating their customers about our unique product line and our story," said Matt Pryor, Americana's director of specialty sales.