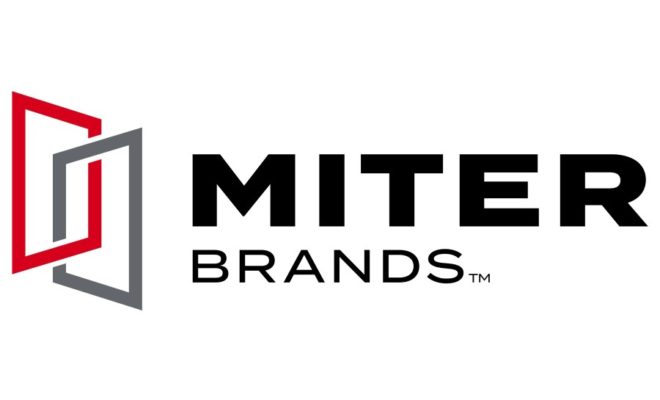 © MITER Brands
MITER Brands is the new parent company of MI Windows and Doors
By /
MI Windows and Doors introduces a new parent brand for its company: MITER Brands. The announcement was made last week at the company's annual leadership meeting in Dallas.
MI Windows and Doors in the East and Milgard Windows and Doors in the West will be retained by the national company.
Sunrise Windows & Doors products will be available in the eastern United States under the MI Windows and Doors brand.
Throughout 2022, MITER Brands and refreshed MI and Milgard product branding will be introduced to the market.
"Through strong organic growth and the recent acquisitions of Milgard and Sunrise, our team has built a strong family of leading window and door brands," said Matt DeSoto, CEO of MITER Brands.
"The name MITER Brands reflects our culture, values, and growth strategy and encapsulates our people-first approach centered around our team's priority to drive value for our customers."
MITER Brands is more than just the name of a parent company; it is a way of doing business.
MITER Brands instills confidence and drives quality customer experiences with an owner-operated, family-first approach, thanks to optimized manufacturing, valued relationships, and dedicated team members coast to coast.
Contractors Depot

Leading residential construction supply, & industrial building materials supplier, retail & distributor in Georgia, South Carolina and the surrounding Southeastern US. A family business specializing in architecturally specified construction materials, jobsite service & product knowledge.

Order online at Contractorsdepotinc.com