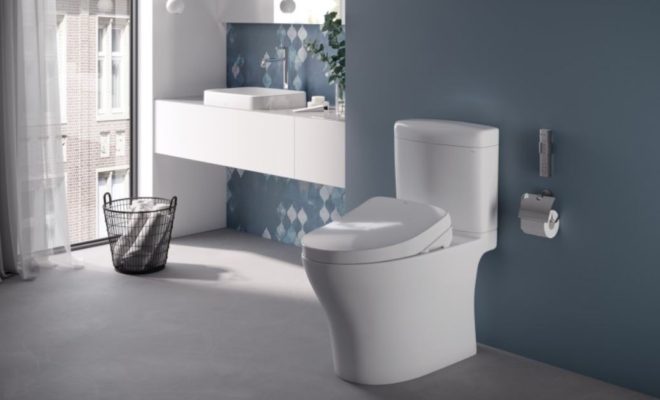 © Photo from TOTO USA / totousa.com
TOTO Includes Arc and Cube Designs to their Aquia IV Dual-Flush Products
By /
TOTO is adding to its Aquia IV Dual Flush Toilet series with two new products, which are the Aquia IV Arc and Aquia IV Cube.
Both are available as floor-mount toilets or as WASHLET+ personal hygiene seats.
The Aquia IV Cube provides users with a modern look, which includes a geometric tank.
On the other hand, the Aquia IV Arc is more transitional, with its flared tank shape.
Both designs are set at TOTO's universal height.
This complies with the ADA and has either a standard or WASHLET+ seat.
These feature a skirted build which makes it easy to remove whenever a user needs to clean it.
The matching toilet and WASHLET+ seats have seamless connection.
There are no protruding water or electrical supply connections, and it is detachable for easy cleaning.
Both models have an automatic flush and TOTO's bowl-cleaning technologies.
These include:
CEFIONTECT – a slippery and nonporous glaze that repels mold and mildew
DYNAMAX TORNADO FLUSH system – this integrates two nozzles and consumes between 1.28 gallons per flush at the full flush and 0.8 gallons per flush for the light flush.
Contractors Depot

Leading residential construction supply, & industrial building materials supplier, retail & distributor in Georgia, South Carolina and the surrounding Southeastern US. A family business specializing in architecturally specified construction materials, jobsite service & product knowledge.

Order online at Contractorsdepotinc.com