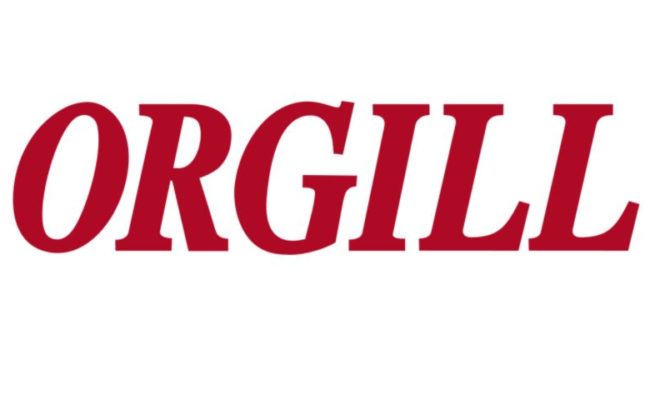 © Orgill
Orgill Reorganizes Its Purchasing Department
By /
Orgill has announced changes to its Purchasing department's structure and operations.
According to the distributor, the organizational changes reflect the company's long-term plans for accelerated growth and a continued focus on its mission to help its customers succeed.
Orgill's Purchasing department will now be divided into two divisions: Merchandising and Replenishment.
The Merchandising division will be able to focus on vendor relationships, promotions, pricing, sales, reviews, and revenue generation as a result of this reorganization.
The Replenishment division will concentrate its efforts on inventory conditioning, service level maintenance, inventory turnover, and supply chain management.
"This division of Merchandising and Replenishment within the Purchasing department is a change that we have seen coming for some time now," said Jeff Curler, executive vice president of Purchasing.
"The company's rapid growth and the new market realities we have seen develop over the last couple of years made this realignment even more important."
"This change helps us better address the distinctly different, yet connected, functions our Purchasing department deals with on a daily basis."
This realignment, according to company president and CEO Boyden Moore, will position Orgill's teams to better serve its customers while improving efficiency and vendor relations.
"We know how critical it is that we evolve as a company and constantly look for ways to respond to market changes and create efficiencies within our own operation," says Moore.
"This is a perfect example of how we can achieve those goals."
"These changes will position Orgill and its customers for even greater success in the coming years, and I'd like to congratulate all of our team members involved in these changes for their hard work and dedication."
The Purchasing department is organized as follows as of January 1st.:
Purchasing Leadership
Jeff Curler was named executive vice president of Purchasing.
Jim Wilson will remain as Exclusively Orgill's vice president (formerly known as Worldwide Sourcing).
Lisa Pirtle has been named vice president of replenishment and vendor support.
Alan Shore was promoted to Director of Merchandising, Seasonal.
Heath Kennedy was promoted to Hardlines' Director of Merchandising.
Karen Meredith will continue to lead LBM Sales.
According to Lisa Pirtle, who will oversee replenishment and vendor support in her new role, the split responsibilities of the Merchandising and Replenishments divisions within the Purchasing department will allow Orgill to focus more resources on these interconnected yet distinct functions in the future.
"There are so many functions that are critical to the smooth flow of products, information and program support, and this new alignment allows us to continue working together as a team but have individuals who are dedicated to all the different functions we need to perform effectively," Pirtle said.
"On the Replenishment side, we will be tightly focused on maintaining relationships with our vendors to acquire the product our customers need in a cost-effective and efficient manner," Pirtle said.
Orgill has also added two new senior purchasing managers to the new Replenishment and vendor support division, who will report to Pirtle and will focus on the seasonal and hardlines categories.
While Pirtle and her team will concentrate on working with vendors to keep product flowing, the merchandising division will collaborate closely with Orgill's vendor partners to maintain the pricing, promotions, assortments, and support that customers have come to expect.
"Although we are going to be focused on different sides of the vendor relationship, we have designed the new structure to really have our teams working together to better meet our end-customers' needs," said Alan Shore, director of Merchandising, Seasonal.
Shore, for example, says that senior purchasing managers on the replenishment side will collaborate closely with senior category managers in Merchandising to ensure that all aspects of the product, from acquisition to assortments, pricing, and programs, are designed for maximum retailer benefit.
"These roles are designed to work as counterparts," Shore said.
"They will be collaborative and ensure we are optimizing our relationships."
"The key thing is we want them to work together and be proactive for our customers."
"Now we have the structure in place and the specific roles to accommodate the growth our customers are experiencing and the new realities of the supply chain."
Heath Kennedy, director of Merchandising at Hardlines, says that to further support the mission within these new divisions, every member of the team has been given a clear understanding of what their roles are and how they support the company's broader goals.
"We have created new positions and added new leadership roles within the department that creates better alignment for us between the needs of our vendors and our customers," Kennedy said.
"We feel strongly that this puts us in the best position to serve our customers, create greater supply chain efficiencies and keep pace with our rapid growth."