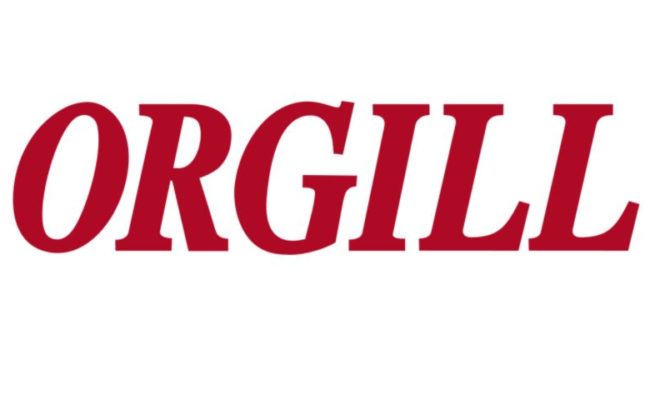 © Orgill
Orgill Reach More Than 1 Million Items Available to Retailers in its Ecommerce Database
By /
Orgill scored a critical milestone in its efforts to help independent merchants improve their eCommerce capabilities during the fourth quarter of 2021, when the number of individual goods in its shareable product information database surpassed one million.
"Nearly a decade ago, we realized that independent retailers would need access to all of the product data, images and information for the products they carry in order to populate their eCommerce engines. And, if they were going to properly represent their store brands, this would also include products that Orgill may not supply," Boyden Moore, President and CEO of Orgill said in a prepared statement.
"Today, with the help of our customers and industry partners, the enriched product data that we make available to our customers has grown to exceed 1 million unique items and continues to grow."
Orgill stores this amount of data in what is known as a Product Information Management (PIM) system to make it easily accessible to merchants who subscribe to the service.
This program, known as the "Orgill Industry PIM," makes it simple for users to identify and access the information they require.
The Orgill Industry PIM is, at its core, a database of enriched product data that its customers may use to feed their eCommerce websites, point-of-sale (POS) systems, and a variety of other services.
According to Marc Hamer, Orgill's executive vice president, chief information and technology officer, what actually distinguishes Orgill's Industry PIM is the products it contains, which go far beyond what Orgill sells in its warehouses.
"What's often overlooked is that this collection of products, data and images is truly unique because we are supporting our customers by providing them with all the enriched product data they need, not just the products that we sell them," Hamer added.
Because this data has been "enriched," it contains nearly everything a retailer would require to populate an eCommerce website, such as high-quality photos, long (text) descriptions, specs, filterable properties, and links to supporting documents.
Orgill's product database not only includes enhanced items that are not in the distributor's stocking inventory, such as Benjamin Moore paint and Big Green Egg items, but it also includes commodity wood products, sheet goods, and other items.
"What you traditionally see with some of the eCommerce databases available in the industry is that they are fairly limited to either products stocked in a distributor's warehouse or perhaps available through dropship by that distributor, but that can be very limiting for retailers who offer assortments customized to their markets," Orgill's eCommerce program manager, Grant Morrow stated.
Orgill's Industry PIM contains product data, photos, and information for four sorts of items: Orgill warehouse products, Orgill dropship products, products not offered by Orgill, and commodity wood products.
"When you look at the breakdown of the more than 1 million items in the database, only about 12 percent are items that are stocked in Orgill's warehouse," Morrow continued.
"This allows retailers to create an eCommerce offering that truly represents the unique assortment they want to present to their customers."
While achieving the million-item milestone is a big step forward for Orgill's Industry PIM, it's equally interesting to see how Orgill was able to amass such a large collection of product data.
"This was truly a team effort," Hamer says. "When we started out, all we had was Orgill-stocked product data, but that didn't do much good for our customers who wanted to sell from their website. Had we stopped there, this would have placed the burden on them to source and clean up data for other items they stock and sell."
To address this obstacle, Orgill collaborated with its industry partner, Unilog, as well as retailers who agreed to participate in Orgill's Product Data Program.
As retailers sign up for the Orgill program, Orgill's Product Data Team analyzes their item lists to find gaps in the distributor's database and then collects the data that was available for those items.
Where data is lacking, Orgill and Unilog reach out and collect the assets required to supplement the item information.
"There is no way around it, it was a long and tedious process and that's why we are so excited to see it grow to the level it has," Morrow says.
"But collecting the data is only part of the process, you also have to have the systems in place to keep the data updated and offer it to retailers in a way that makes it easy for them to use the vast collection of information available to them."
To assist merchants with this procedure, Orgill has a system in place to speed the process.
"What we do is map their SKUs to our master item ID," Morrow stated.
"Our initial match rate has increased to an average of 70 percent, which means that many of our dealers can go live as soon as their websites are ready."
Orgill also has options for retailers who want to construct a website or eCommerce engine from the ground up.
"If there is one thing we have seen since we started this project, it's that eCommerce is becoming more and more important for retailers of all sizes," Hamer says.
"The ability to offer customers a true omnichannel experience is more important than it ever has been and we will continue to work on ways to improve our offerings."
All Orgill customers get access to Orgill's Industry PIM, as well as its eCommerce and website design services.