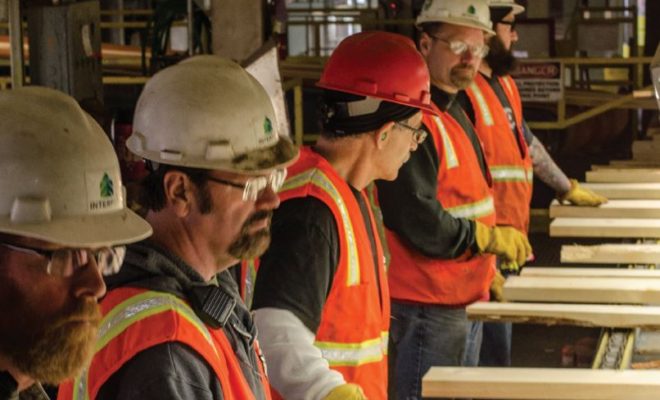 © Photo taken from Interfor Reserve Pine Boards PDF / interfor.com
Neiman Enterprises Purchasing Oregon Interfor Mill
By /
Interfor Corp. (Vancouver BC) and Neiman Enterprises (Hulett WY) have agreed for the former to sell its specialty sawmill in Gilchrist OR.
The Gilchrist sawmill specializes in ponderosa and lodgepole pine boards. Since mid-June, it has been curtailed because of COVID-19 factors.
Before its curtailment, the mill produced around 80 million bd. ft. of lumber per year. Around 150 employees currently work there.
"After a careful review of the potential future options for the mill, we believe the sale to Neiman offers the best long-term outcome for our employees and the surrounding communities," said Andrew Horahan, Interfor's VP of western operations.
Neiman is a family-owned business with pine board sawmill operations in Wyoming and South Dakota with a stud mill in Colorado.
Neiman plans to restart the mill in the future.
They also intend to rehire a considerable number of the laid off employees. They are also considering possible future capital investment opportunities for the sawmill.
Both companies mentioned they expect the deal to close in the fourth quarter of 2020.