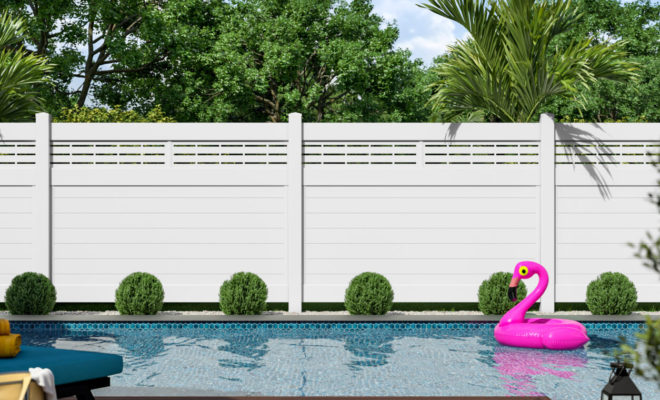 © Barrette Outdoor Living
Barrette Outdoor Living Introduces Horizontal Vinyl Fencing in 2022
By /
Barrette Outdoor Living, Inc., a leading provider of outdoor living products, recently debuted its new contemporary Horizontal Vinyl Fencing product line, which includes two styles: a full solid privacy option and one with the company's unique Decorative Screen Panel as an alternative to traditional lattice top.
Both horizontal vinyl fence styles will be available in two widths and a wide range of colors, including a contemporary solid gray and two distinct wood grain patterns.
Barrette Outdoor Living devised a specific channel that allows infill boards to slip into place and lock securely to make installation as simple as possible.
"We've seen the market trending to a popular style of wood and vinyl versions of horizontal fencing for the past few years," Patrick Ianni, Director of Product Management at Barrette Outdoor Living said.
"With our new system, we are able to offer an easy-to-install, kit-based version of this trending style."
This vinyl fencing is the latest addition to the company's growing line of goods that are compatible with its extensive range of design-forward Decorative Screen Panels, which also includes pergola, railing infills, and privacy screen kits.
Barrette Outdoor Living's vinyl fencing includes SolarGuard technology for fade resistance, StayStraight rails to prevent long-term bowing and drooping, and StaySquare gate designs for greater strength and structural integrity.